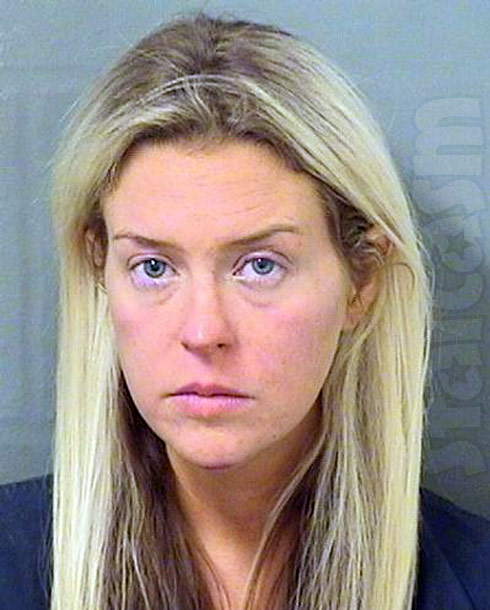 Dysfunctional couples make the world of celebrity blogs go round. Without them, we would barely have anything to write about. This time, the better half of the Michael Lohan is in trouble again. She was arrested for allegedly assaulted a police officer in a drunken rage.
TMZ reports that Kate was dropping the kids off on Saturday at the Florida home of her estranged husband Michael when she went to a neighbor's house and came out drunk. When she tried to leave in her car, Michael wouldn't give her the keys to the car so she called the cops.
Law enforcement tells TMZ when they arrived they found her drunk and disorderly. They attempted to arrest her for drunk and disorderly conduct in public, and that's when she allegedly attacked an officer. She's currently in the Palm Beach Jail. Kate's could be potentially be in big trouble. She is currently on probation for assault and this could land her in jail for an extended stay.
These people can't seem to get it together, which is sad because there are kids involved. Well, we shall see if she ends up staying in jail for longer.