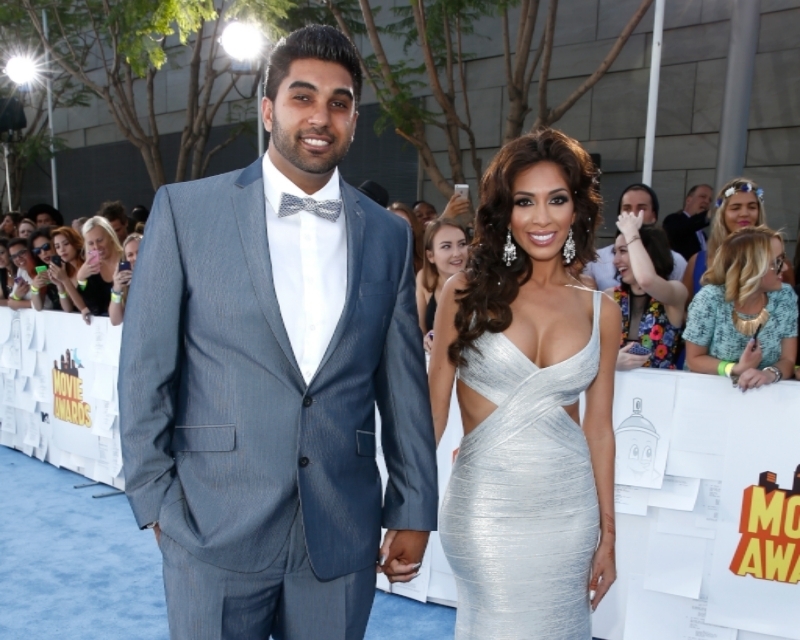 The cast of Teen Mom OG was in Los Angeles filming the reunion special when an actual physical fight broke out amongst cast members. This time's craziness was brought to you by Farrah, Michael, Simon, Amber and Matt. In the match up of a century, the fight started between Amber and Farrah and then Matt, Simon and Farrah's dad Michael stepped in and that is when things really started to get out of control.
According to The Ashley's Reality Roundup this fight has been brewing for awhile now.  Amber and Farrah have always had a history but appeared to be getting along as of late. That was until Simon came along. Simon, Farrah's on again off again boyfriend? (we don't know, it just seems like he is there for the exposure) started to Snap Chat his thoughts on Matt and he snapped that he thought that Matt was a pedophile. Granted, Matt is on creepy dude but we doubt he is a pedo. Plus that is a pretty defamatory thing to say about another person.
The fight started when MTV's go-to fake doctor, Dr. Drew was asking Simon and Farrah about those snaps. An insider on set said "When Dr. Drew mentioned Simon had called Matt a pedophile, it seemed like he was heading in the direction of an apology, claiming it was all in fun," the insider continued. "However, Farrah piped in and said, 'Well [Matt] does kind of look like a pedophile."
And that is when it got very real up in that studio. Amber, who was watching from the sidelines, decided she wasn't going to stand for that and stormed onstage and got in Farrah's face. Farrah's dad, Michael, decided to insert himself into the middle of the two women. And then Michael and Amber started fighting. Matt then stepped in to separate the two and then according to sources, Michael then allegedly put his hands on Matt's throat. Since Farrah is the least popular one of them all and she has beef with every single cast member, Maci and Catelynn tried to get on stage to join the fight but were held back by security. Amber and Matt were soon removed and things calmed down.
Several cast members have since tweeted about the altercation. Of course Simon, who started the fight and let Farrah fight for him, tweeted, "Lol. Amber you should work on your aim. And Matt should have came after me. Pu**y," and later tweeting to Amber, "Thanks for the good laughs. Your clown act matched your makeup last night."
That guy is just the worst, him and Farrah are perfect for each other.