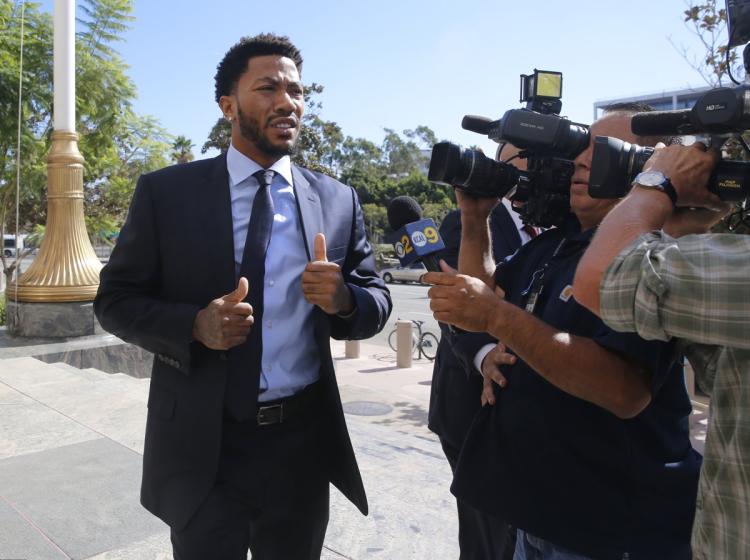 Good news for Chicago Bulls player, Derrick Rose, has won his rape case. A jury has found the NBA superstar did not commit sexual battery against a woman in 2013 and he will not be liable for damages.
The verdict was just announced in federal court in L.A. where Rose and 2 friends have been on trial for the past couple of weeks for allegedly gang raping a woman. All three were found not liable on all 3 claims which included trespassing, sexual battery and battery.
When he took the stand, Derrick Rose testified when he contacted the accuser on the night of the alleged incident, he had intended to have drinks and sex with her that night. When asked if he told that to the accuser in a text that night, Rose replied, "I didn't have to." He said the accuser made it clear to him that she wanted to have sex with him that night and that everything that happened that night was consensual. He went on to testify that the accuser willingly performed oral sex on him that night while his friend was having sex with her from behind.
As the verdict was read, the accuser and her legal team appeared somber. She had her head down as if she was praying and appeared to be devastated. After each not guilty, Rose's legal team smiled and shook the hands of Derrick and his co-defendants.  All of the defendants appeared to be relieved.