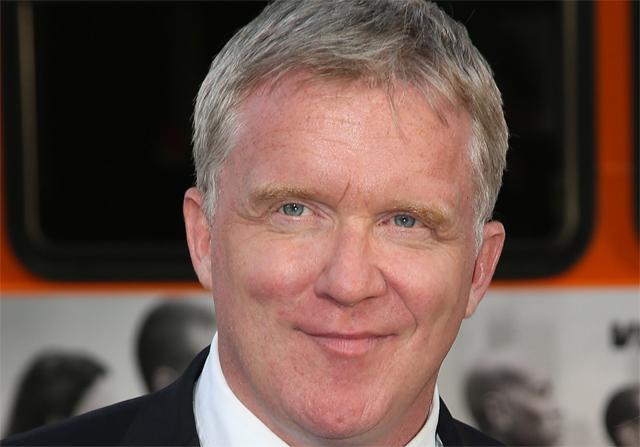 Anthony Michael Hall is no stranger to run-ins with the law. The L.A. County D.A. has just charged Anthony Michael Hall with felony battery with serious bodily injury. He attacked his neighbor over the open gate to the condo that they live in.  There are special circumstances alleged, so the 4 year max sentence goes to 7 years due to the serious nature of the attack.
He was investigated for allegedly attacking his neighbor and leaving the man with a broken wrist and hurt back. The whole incident was caught on tape. The incident that happened two months ago, The L.A. County D.A. decided that there was enough evidence to go ahead and charge him with felony battery. The incident began when the victim left their condo gate open. The victim says Hall shouted to close the gate, came over and slammed it shut, and then started to attack him. The security footage  shows the 2 men in each other's faces when suddenly the alleged victim goes flying backward. Hall then storms away once the victim is on the ground.
However, this isn't the first time that Hall has had issues with his neighbors in the condo. Reports say that he has been scaring his neighbors for months. He would scream obscenities and challenge people to fights in the street. He was also caught squirting another neighbor with a hose. TMZ sources say neighbors complained to the housing association for his erratic behavior but no action was taken against Hall. He was arrested back in 2011 when a neighbor had finally had enough of his behavior.