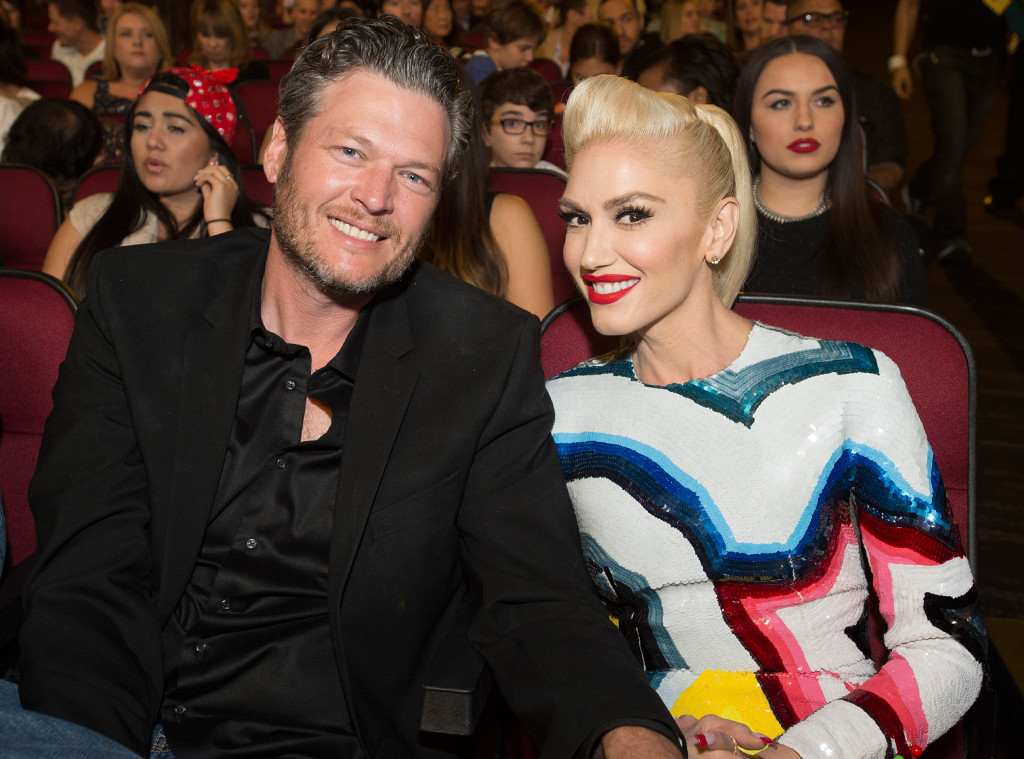 Last week on "On Air with Ryan Seacrest", Gwen Stefani was asked whether she is going to marry her current love Blake Shelton. The Hollaback girl got extremely tongued tied and she appeared to be stalling. Her response was ""Everything is going so quickly. … I'm in the moment and, um, look at me, you've got me tongue-tied."
A source close to Stefani says her avoidance of the question is due the fact the two music stars want to get married and have a date in mind for the end of the year but haven't informed their families yet. A Shelton source confirms this information and adds that the couple is beyond happy and are looking forward to getting married by the end of the year.
Both Gwen and Blake are still coming off painful divorces from the previous year. Gwen was married to singer Gavin Rossdale for 13 years before before allegations that he had been cheating on Gwen for 3 years with the nanny. Although Gwen struggled after the cheating was brought to light, this last year has proved to be one of her best. She told Ryan Seacrest, "I look at this year and I think, I just feel so awake. I feel so alive and so grateful. … this year has been so full of so much joy."
All of us at the CelebVoice wish the couple our very best!