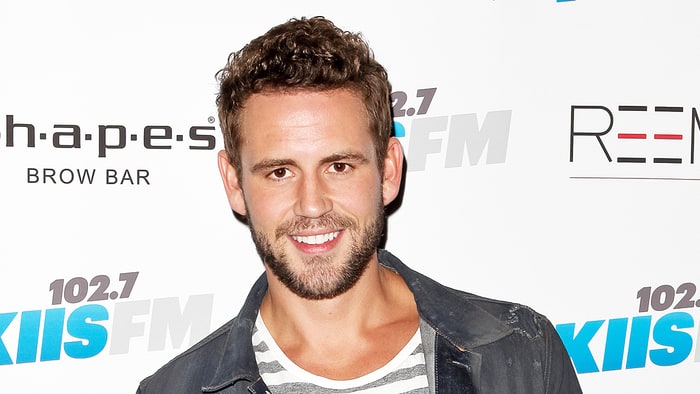 Ugh this guy again. Nick Viall has completed some kind of record being on three seasons of the Bachelor franchise as a competitor and is now going to grace the reality TV world with his latest stint as the Bachelor. He appeared on both Andi and Kaitlyn's seasons the of Bachelorette and he appeared on the latest season of Bachelor in Paradise. He managed to strike out all three times due to the fact he is as likable as slamming your finger in a car door repeatedly.
In the latest PR image clean up, Nick goes on to talk about the regret he has for telling Bachelor Nation during the Final Rose special that he and Andi, and I quote, "Made love" (gross coming out of his mouth) during their fantasy suite date. He now regrets talking about what I am sure is one of Andi's top ten regrettable moments in her life, for Andi's sake. He said, "I regret that in the sense that it unnecessarily and unfairly caused Andi to get a lot of flack."
He also goes on to complain that after sleeping with both Andi and Kaitlyn, he is unfairly portrayed as a man whore. Excuse us while we go cry ugly tears into our merlot for the man to made it his duty to try to slut shame Andi on national tv. Honestly, we are finally happy that a male contestant on this show is being shamed for being promiscuous because usually it is the female contestants that get shamed for this kind of behavior.
Regardless of our own personal feelings about Nick, we will definitely be watching and updating our readers about the latest in Bachelor gossip!