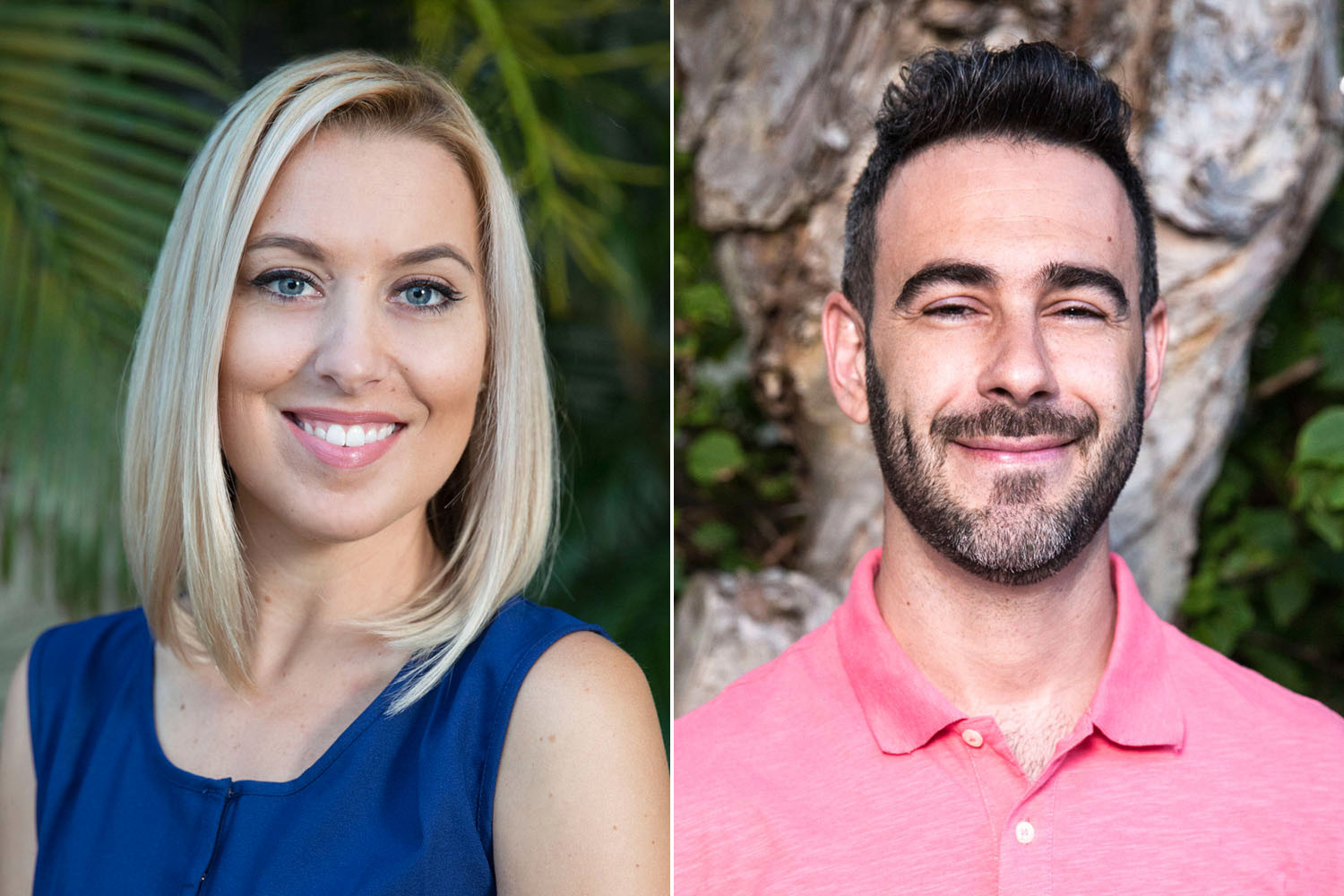 The FYI Channel's "Married and First Sight" has already seen its first casualty of its "Social Experiment". Heather Sediel and Derek Schwartz called it quits after a very tumultuous honeymoon. The couple had only been married for two weeks before Heather decided that she just couldn't be married to Derek anymore. This split is the quickest in the show's history.
Fans following their story on the show, recognized that Heather was not overwhelmed with attraction when she first saw Derek at the alter. She recognized that she would have to get to know him first and hoped the honeymoon would bring them closer together. Derek was gung-ho from the beginning and was excited to be matched with Heather. The disastrous honeymoon however proved that this couple was not a good match. Heather was upset over Derek's "occasional" smoking every day of their vacation. During the interview process, Heather told the matchmakers that she didn't want a smoker, but occasionally smoking was ok. When Heather confronted Derek about his smoking on the honeymoon, he thought it would be a good idea to call her an alcoholic. After that it was a downward spiral of awkward, cringe-worthy fights and a whole lot of side eyes from Heather.
They decided to call in the big guns, Pastor Calvin Roberson, to try and help them work it out. Derek was on board but Heather had had enough. "I am really sorry about how things have gone,' she told him. 'I don't think you are a bad person at all, and I am sorry that I can't move forward with you. I cannot be married to you and I hope that you understand that." Derek was visibly crushed by this statement. Apparently, he wanted to push through the full six weeks before a decision was made. I don't know if I could have made it through anymore episodes of this couple and frosty awkwardness.
Tune in to next weeks episode at the other remaining couple's try to navigate being married to someone that they barely know.