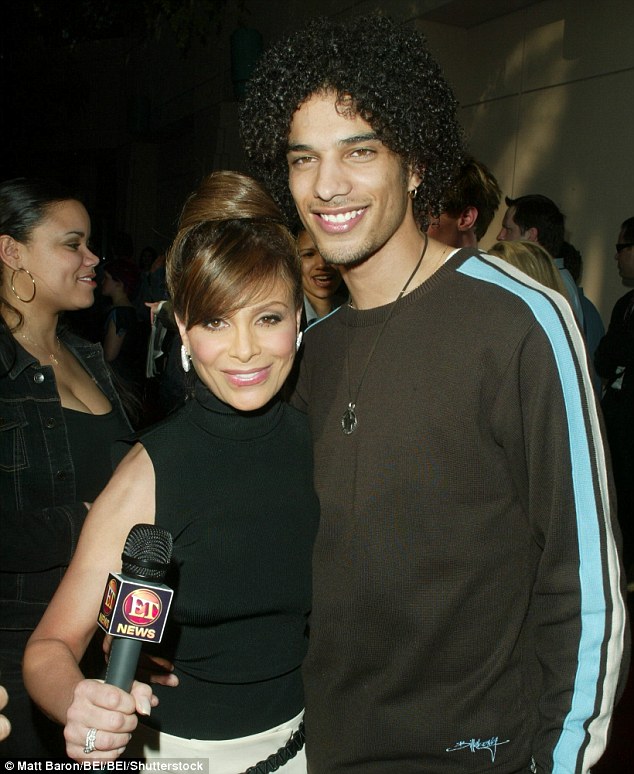 Looks like the gossip about the alleged relationship between Paula Abdul and ex American Idol contest Corey Clark is starting to heat up again. Yesterday we received an email submitted by a reader that included an exclusive audio clip containing a conversation between Abdul's assistant, Marta Pikash Wasniewska and Corey Clark. Some disclosure regarding the audio, neither party has confirmed that they are the ones speaking in the audio clip but the male voice sounds exactly like Corey Clark. Also, there is no date on the audio, so we are not entirely clear on when it was recorded. Nor do we know who recorded it. But so far, it seems like a legit conversation with Corey Clark.
In the audio, Wasniewska, who was in charge of Abdul's scheduling while she was on American Idol, can be heard discussing with Clark what she witnessed during her time employed by Abdul. The 22 minute clip mostly contains the assistant clearing up some statements in a document that was written on behalf of Clark.
During the audio, Wasniewska, is discussing with Clark about making revisions to a statement made by Wasniewska, (we aren't entirely clear about what type of document it is that they are referring to, the sender never told us but there is a reference later to Corey's attorneys and Wasniewsk refers to the document as a "declaration") that properly reflects her time employed by Abdul. She claims that she wasn't a long time personal assistant but that she worked for Abdul during her time on American Idol and that she was in charge of scheduling everything from make-up to her personal appearances. She also goes on to ask Clark to change a statement that had been made saying that she walked in on both Clark and Abdul naked together in bed. She says that she wants the statement to be more classy and is worried about people asking her "how did you know they were naked?". She wants to change the statement to say that she just saw them in bed together. She also wants to add that she did see Clark on numerous occasions coming and going from Abdul's house and that she talked with him on numerous occasions while he was there.
The audio continues on with Clark reading through the material and her asking him to revise certain sections of the document. Wasniewsk can be heard getting frustrated with Clark because she feels like the statement that he wrote is "all mixed up" and that a lot of the information is not in the correct order.
Wasniewsk and Clark then discuss in more detail about the time she walked in on him and Abdul in bed together. She says that she came into Abdul's house one morning and she went upstairs to get Abdul and she found both Clark and Abdul in the guest bedroom where she had him stay during the alleged relationship. Clark then says that Abdul would never let him him sleep in her bedroom with her. Wasniewsk says that when she went to enter the guest bedroom, she did not know that Abdul was in there.
Wasniewsk also wants to make sure that the statement reads that she knew that Clark and Abdul were having a "personal" relationship and not a "sexual" one. She calls it a personal relationship because she is assuming that since they were in bed together that obviously the relationship is personal. She just didn't want the statement to say a sexual relationship because once again, she is worried that it is not classy to define the relationship as sexual.
Wasniewsk then goes on to clarify part of the statement that says she on more than one occasion had paid for Clark to take the metro and after reading that she then adds that she also has paid for his lunch numerous times. Then the two reminisce about a time that it took forever for Abdul to get her makeup done and she was crying about her "situation" and that neither Clark nor Wasniewsk had eaten all day. Clark needed to catch the train but because Abdul was so upset, Wasniewsk took Clark to eat lunch and then took him to the metro and bought him a ticket.
Wasniewsk says that she also wants Corey to remove from the statement why she quit working for Abdul. She says it is not relevant to the document but she goes on to state that she was done working for her 24 hours a day, 7 days a week because Abdul was crazy. Clark then adds his two cents about Abdul's craziness by saying that she was, "unnaturally crazy" and that hers "seemed to be amplified by everything she was involved in." He says that Abdul had this attitude that she wanted to be coddled by people yet feared at the same time. He then says that it was the most "asinine relationship or situation  that I had ever found myself in the middle of and I actually regret it quite a bit nowadays." He says that when people assume that it was great because he was with Abdul, he corrects them and says that he wishes he could give it back because the relationship came with so much drama and backlash. He calls the relationship his worst nightmare.
The audio then takes a turn when Wasniewsk asks Clark why they threw him out (meaning when he was disqualified from American Idol) why did they do it? He responds that it was because they claimed he did not disclose a previous arrest in his past. He claims that he did tell them and now due to his latest lawsuit, he was able to recover documentation that proves he did disclose his arrest to American Idol producers and that the producers knew about his arrest 3 months before they disqualified him. He says the real reason why he got disqualified was because he brought in an attorney named Howard Seigel through Abdul to represent the top 10 contestants against their contracts and Fox was not happy about that.
Clark then says that American Idol has spent the last 14 years smearing and defaming his reputation and that they have been covering up their misdeeds since 2003. He says that every year, the show and the judges bring up why Clark was let go and they compare him to other contestants and they would constantly insinuate that he was a loser. He claims that this smear campaign started to cost him the ability to get a real job. He says that after the fallout from the show, he became homeless, picking up trash. He also says that Abdul had the chance to help him by speaking out for him but she just sat back and let him take the fall.
Wasniewsk then interrupts Clark should ask for an apology for slandering his name. Shehe shouldn't make it about the money because it will look like he is just being greedy and it will do nothing to help fix his damaged reputation. He agrees saying that he will accept a public apology. She says that a public apology will make up for the smear campaign and that the media will slander him if he just goes for the money.
Clark then recounts his journey to find an attorney to help him with his case. He says that he even went to see Gloria Allred. She told him he had a great case but she was already representing an entity involved in his lawsuit so it was a conflict of interest. He says he went to all the big time attorneys trying to find someone and it was difficult because the attorneys either had some kind of stake in Fox or he needed $250,000 up front to get representation. He then went to some small time attorneys but they were too scared to take on such a big case. He says that he finally found an attorney and that they have a good case.
The conversation ends with Wasniewsk asking why Clark is the one rewriting the declaration and once again goes over some the items she wishes to change. Clark says that his attorney is a sole partitioner and he is trying to help how he can. She asks him to send her the declaration so she can change it herself.
We have written previously about Clark's racy deposition last year regarding his relationship with Abdul for his lawsuit and if this audio clip is legit, then it appears that Abdul has some explaining to do. She never confirmed this alleged relationship and Fox claimed in the past that they investigated the matter and found no wrongdoing on Abdul's part. Clark is currently suing  E! Television network currently both sides working hard to discredit the other.
We will continue to update this case as it unfolds!
If you are interested in listening to the 22 minute conversation, we have included it here.