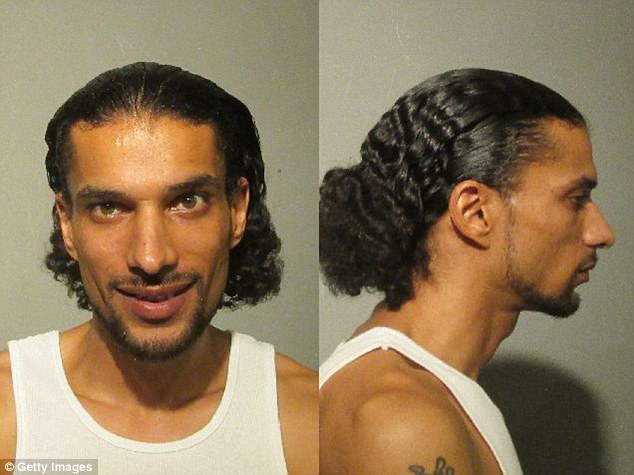 This juicy lawsuit is what keeps us gossip bloggers in business. The details of the deposition of ex-America Idol contestant, Corey Clark, in his lawsuit against E! Television network are so salacious that even we are blushing over here. Buckle up because any impression you had of an innocent, wholesome Paula Abdul is about to get blow apart.
Former American Idol contestant Corey Clark was questioned under oath during a deposition about his alleged affair with Paula Abdul and Clark's lawsuit stems from his claim that he was unfairly characterized in an E! True Hollywood Story episode about Abdul. In the deposition, Clark describes how the American Idol judge groomed her private parts and that they had 'doggy-style' sex but never anal sex during the alleged affair. The affair took place in 2003 during his season of American Idol.
During his season, he advanced to the top six finalists of the second season of the reality singing competition show in 2003.  He was disqualified after producers said he failed to disclose information about his criminal background. It caused quite the scandal during that particular season. The affair didn't come to light until 2 years later. Clark was promoting his album and book proposal, which was never published, but was to be called They Told Me To Tell The Truth, So… (The Sex, Lies, and Paulatics of one of America's Idols). He alleged during that prom or tour that he had a sexual relationship with Abdul.

The E! True Hollywood Story mentioned Clark's allegations and featured the pop star's denial of the affair. The episode also mentioned the fact that FOX had hired an independent law firm to investigate his claims and found no evidence to back up Clark's story. According to court documents, "Clark now alleges that the updated Program treated him unfairly in that it left viewers with the impression that he was not telling the truth when he alleged he had a sexual relationship with Abdul."
Clark claims in his lawsuit that the E! episode damaged his reputation, character and integrity in the entertainment community and has hindered his opportunity for future potential income because his character was called into question during that episode.
At one point in the deposition, Clark even compares the pop star to abolitionist Harriet Tubman, He said that Abdul was 'helping people she wasn't supposed to be helping', according to court documents exclusively obtained by DailyMail.com. He gets very graphic about their sex life. He said that, "'The closest I got was having doggy style sex with her, and that was briefly because she was like, okay, this is too much,' he said when asked about anal sex." He then goes on to says, "'Nobody ever saw me penetrating her vagina with my penis, no, but there are at least two different people from her side of the fence that caught us in bed nude together."
E! claims that it only included news that was already published by many outlets and claimed to show both sides of the story fairly. The network said in court documents, "E! THS took no one's side. Nor did E! THS have the responsibility or capacity to do so. The documentary E! THS presented was a fair, accurate and balanced report of two sides of a controversy, as reported on by numerous news sources and as told by the people intimately involved."
Let us just get our popcorn out and watch this one unfold. We expect more details to emerge and we can't wait to see what gets said next.