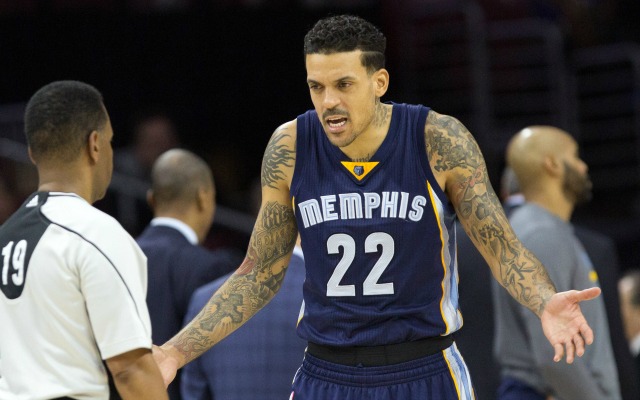 NBA star Matt Barnes is wanted in questioning by NYPD following claims that he choked a woman inside a Manhattan nightclub early Monday morning. Barnes is accused of attacking the woman during an argument at the Avenue nightclub in the Meatpacking District after his team took a pretty bad loss to the Knicks, final score was 106-98 . Looks like someone is a very poor loser. 
Father-of-two Barnes is then said to have punched two people who tried to intervene, according to the police report. Sources told TMZ that police were called to the nightclub shortly after midnight because calls were coming in that a fight had broken out. Sources reported that at midnight they saw a man assaulting two women and another man. By the time the police showed up Barnes had already left.
TMZ was able to obtain a video that was taken after the incident by Barnes crew. Barnes and his friends appear to talk about the fight. In the video, Matt and his teammate, DeMarcus Cousins are talking about the fight and Cousins is heard saying, "Matt hit the s*** out this ni***!" And now he is wanted in questioning in connection with the fight.
This is not the first time that Barnes has has been in a publicized altercation. Barnes infamously feuded over his estranged wife, Gloria Govan, with her new beau,  with the ex-Knicks coach Derek Fisher. Barnes reportedly drove 95 miles to fight Fisher when he discovered the romance last year. Barnes became angry when his 6-year-old twin sons, Carter and Isaiah, called to tell him that Fisher was at the house spending time with his ex.
There is no comment yet from Barnes yet about the incident.