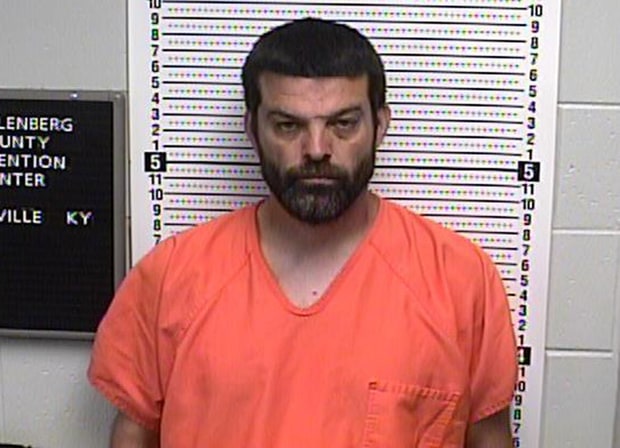 Former reality star Toby Willis is currently behind bars awaiting trial for the alleged rape of a 9- to 10-year-old girl and his stay appears to be extended. Toby, who starred with his family on TLC's The Willis Family, has had his preliminary hearing continued for the fourth time. The hearing is now scheduled for March 1, 2017, according to an article in the Tennessean.
Until then, Toby will continue to be held in the Cheatham County jail without bond where he has been since September, when he was arrested for one count of child rape. The girl is rumored to be related to Toby.
The reason for the continuation? Toby's attorney, Michael Shipman, has become concerned about his client's mental state. He also stated that this was not the first time he had expressed concern for Toby's competence. It was reported that he told a Cheatham County Judge that he had come to "question [Toby's] competence" after a recent conversation he had with the former reality star.
The Judge reluctantly agreed to postpone the hearing but wasn't happy about it. He feels like the case has been sitting for too long already. Toby will undergo a psychiatric evaluation before the new hearing date. That evaluation, which will reportedly take place at a Centerstone facility or the Middle Tennessee Mental Health Institute in Nashville, could take up to three months.
For those not familiar with The Willis family is a Christian family band from Tennessee who gained fame on the talent show America's Got Talent and then got their own TLC reality show. The family consists of 12 kids and their parents Toby and Brenda Willis. The kids are all talented musicians, singers, and composers. They play all different kinds of instruments like the guitar, flute, fiddle and violin among other instruments and write their own Irish-flavored Christian country songs. Toby was arrested on September 9th,  just hours before his family was set to perform a concert at the Felix Martin Jr. Hall in Kentucky. It appears that Brenda is trying to distance herself from her husband and the family has stopped performing for the foreseeable future.