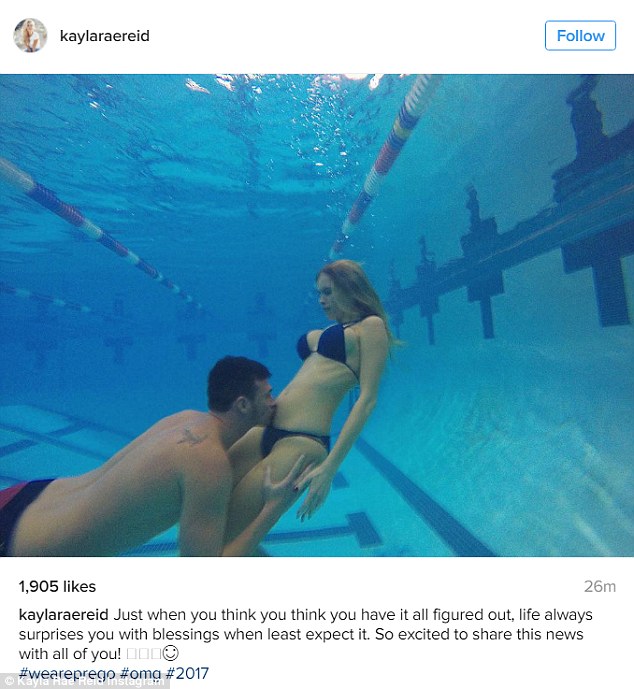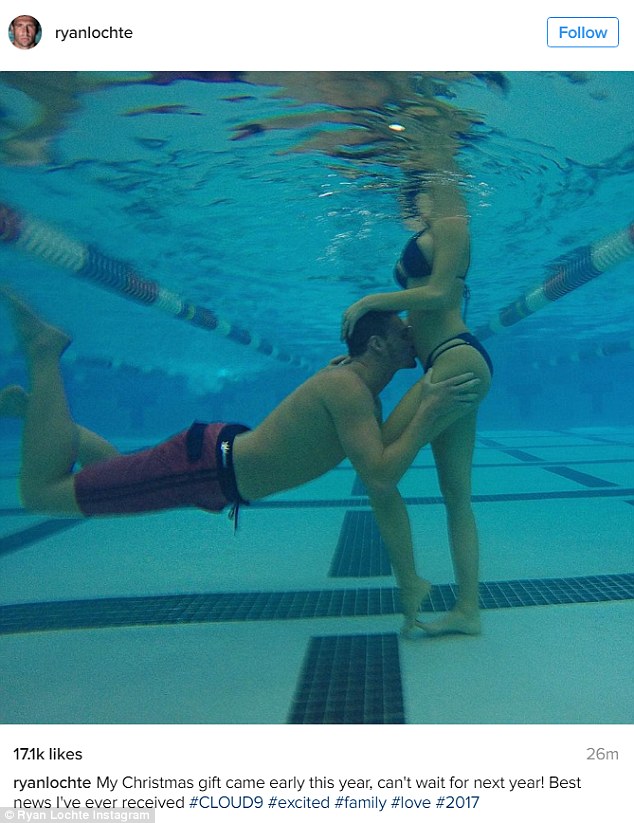 Ryan Lotche and his fiancé Kayla Rae Reid have announced that they are expecting a little Jeah baby this next year. Lotche and Reid just got engaged last October after meeting in January. They made the announcement via both their Instagram accounts by each posting a photo. This will be the first child for either of them.
The Olympic Swimmer made the announcement while sharing a photo of himself kissing the bikini-clad model's baby bump while holding on to her backside. They are underwater in a swimming pool. He captioned that photo with, "My Christmas gift came early this year, Best news I've ever received #CLOUD9 #excited #family #love #2017. She shared a similar photo with the caption, "Just when you think you think you have it all figured out, life always surprises you with blessings when least expect it. So excited to share this news with all of you! #weareprego #omg #2017.
Since the scandal in Brazil, the two have seemed closer together. She has stuck by her man regardless of his complete lack of class after he lied about damaging property during a drunken rampage. He told USA Today that, "When I realized this was "the one" was when she stuck behind me through this. She still loves me and she's still right there with me." He even said that after that scandal, he was in a very dark place and that she stuck by him and saved him.
Lochte was charged by Brazilian police for lying to them about being robbed at a gas station. The New York Post reported that he was offered a plea agreement by prosecutors in late November. The terms of the deal would include Lochte paying a fine of just over $20,000 in exchange for dropping all criminal charges. He has yet to accept the deal. Jeff Ostrow, Lochte's lawyer, declined to comment on the pending case, but he say that he "hopeful it will be resolved to the benefit of all parties, including the people of Brazil, the Brazilian government and Ryan."
Ryan Lotche has never been our favorite especially after the Rio Olympics scandal last summer but we wish this couple the best. She seems to be sticking by her man so we wish them a uncomplicated pregnancy and the best on this journey.