The world's least likable person has gotten engaged. Ryan Lochte who just finished the Rio Olympics,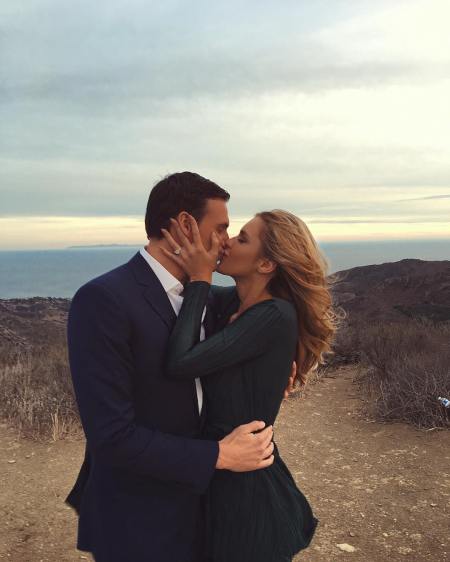 proposed to his playmate girlfriend of nine months. The pair started dating in January of this year. Ryan claimed they met in a Los Angeles club on January 22 and started dating three days later.
According to the Daily Mail, the 32-year-old disgraced "Dancing with the Stars" contestant appeared to have popped the question to his playmate girlfriend Kayla Rae Reid  while they watched the sunset in Malibu Canyon. They were both dressed in formal attire, with Ryan wearing a blue suit and the 25-year-old Kayla in a tight green dress. The proposal was captured and posted on their separate Instagram accounts.  He captioned his post: 'Memories forever!!! #thelochtes #LA.' Kayla shared her own version of the picture, which was taken at a different angle, with the caption: 'Speechless. Absolutely beautiful. So in love with YOU.'
In an interview Ryan told USA Today that he is ready to settle down with Kayla after she supported him through the Rio Olympics scandal which was started by him lying about being the victim of an armed robbery. Instead he got drunk and destroyed property and then lied about it. Ryan explained in the interview: 'My family says, "Don't you think it's a little too soon?" I'm like, "Can you put a time on love? Can you?".
Ryan Lochte is currently serving his 10 month suspension for the incident in Rio.