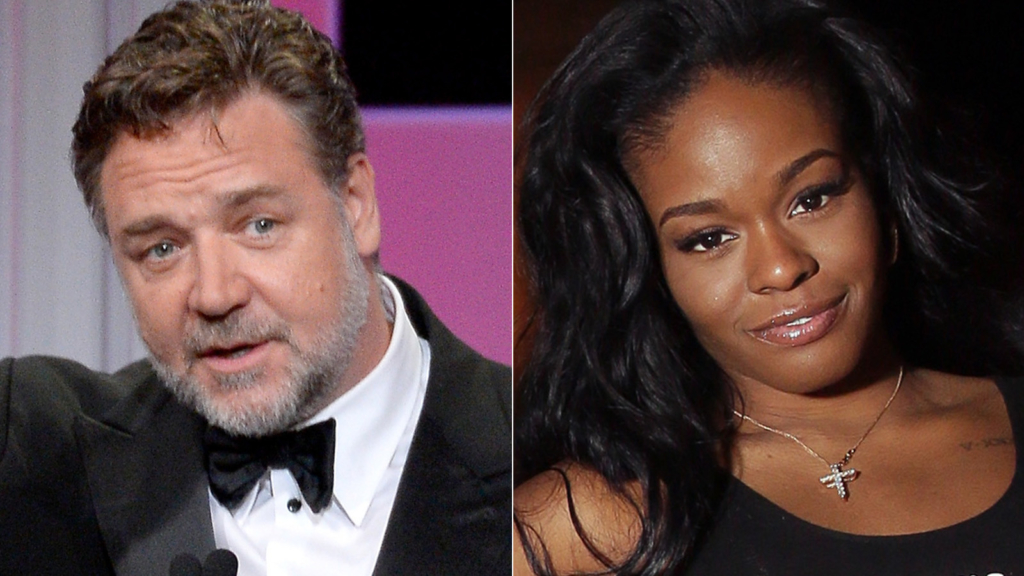 Russell Crowe is finally vindicated! The L.A. County D.A.'s Office will not be charging Crowe for bear hugging rapper, Azealia Banks, and removing her from his Beverly Hills Hotel suite. The reason why they are dropping the case is because the D.A. says the Crowe's actions were completely justified.
According to the L.A. County D.A.'s Office several witnesses came forward to contradict Banks version of what happened that night in October. Banks was completely out of control and she repeatedly used a racial epithet and was verbally aggressive to people in Crowe's room.
Witnesses reported that Azealia picked up a glass and threatened to use it to cut the throat of a guest. Azealia filed a police report after the incident claiming Russell choked her, called her the n-word and spit on her as he removed her from the suite. Witnesses said that Crowe never called Banks by any names and never choked her. He did forcibly remove her from the hotel suite and spit at her but it was only in response to her physically threatening another guest.
The D.A. said that Crowe was "justified to prevent the imminent violence threatened by Banks." As for the spitting the D.A. says it was "incidental to preventing more serious threatened violence." Witnesses said that the spit didn't even get on her.
Banks is always feuding with someone and has been known to start fights with other celebrities. She is most famous for her Twitter battle with Iggy Azalea that goes all the way back to 2012. BET even published a slide show with all the people that she has feuded with over the last few years and the list is pretty long. She don't discriminate when it comes to her feuds. She has started beef with everyone was Sarah Palin to A$AP Rocky. For one we are glad that Crowe is finally able to leave this incident behind.