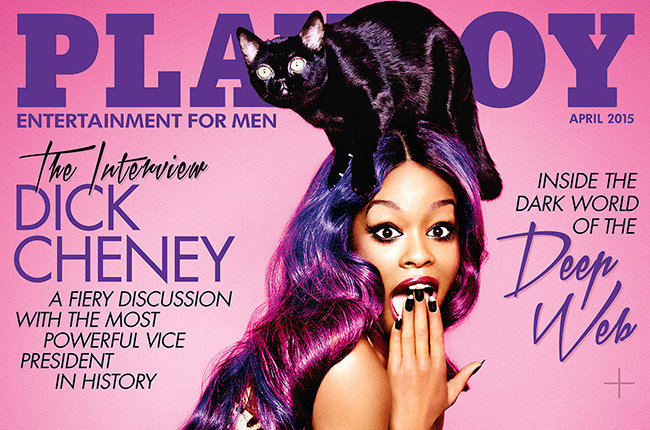 Well this was interesting news to us. In the weird celebrity news, Azealia Banks (who has beef with literally everyone) has now made another enemy, this time it's Russell Crowe. How these two were even in the same room blows everyone's minds.
The beef came to light when Banks wrote on Facebook on Sunday: "To recap my night, I went to a party at Russell crowe's (sic) suite, at which he called me a n****r, choked me, threw me out and spat at me. The men in the room allowed it to happen. I feel terrible today." This shocking  allegation came up after she attended a dinner party at Crowe's hotel suite. She was a guest of RZA (who we guess is a friend of Crowe's, yeah we are confused too.) Soon after she posted this shocking piece of news she deleted it.
According to Jezebel,witnesses have come to Crowe's defense saying that Banks is full of it. Instead they claim that the trouble started when Azealia laughed out loud at Russell's music selection, and then called him and at least one other guest, "boring white men." A female guest jumped in to Crowe's defense and scolded Banks for her behavior. TMZ also reported instead she made an insane speech/threat to Crowe and the woman …"You would love it if I broke my glass, stabbed you guys in the throat, and blood would squirt everywhere like some real Tarantino s***." Then for good measure, witnesses say she dropped a few n-bombs. Even her date for that dinner party, RZA, said she used the n-word, not Russell. Crowe maintained his composure during the whole incident.
Yeah, we are going to side with Crowe on this one. Banks has always been pretty erratic and loves picking fights with people so we aren't surprised that she tried to cause drama with Russell Crowe. Kudos to Russell for keeping his calm while Banks was throwing a epic hissy fit.