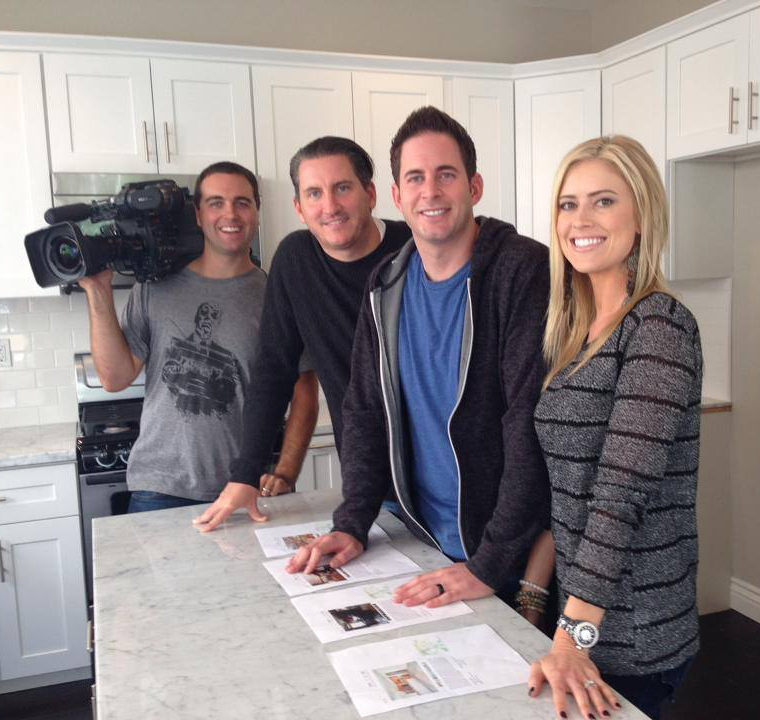 This drama is intense! We have seen many breakups over the last year filled with drama and vicious words but this one might be one of the worst that we have reported. Tarek and Christina El Moussa have released a statement saying that after 7 years of marriage they decided to separate. The Flip Or Flop stars announced their separation to People magazine on Monday.
This announcement comes six months after the police received a call of 'a possibly suicidal male with a gun'. Back in May cops were called to the couple's home after an altercation involving guns and a possible suicide attempt, according to TMZ. Witnesses say that they saw Tarek run out the back door of his home with a gun and tried to escape down a hiking trail. Witness reported that they saw Christina run out after him sobbing hysterically. The police finally caught up to Tarek and ordered him to drop the gun and he complied.
The statement that the couple released said, "Like many couples, we have had challenges in our marriage. We had an unfortunate misunderstanding about six months ago and the police were called to our house in an abundance of caution. There was no violence and no charges were filed,' the pair released in a statement"
The couple were married in 2009 and have two children, daughter Taylor, six, and one-year-old Brayden. The did try marriage counseling to try and make things work for the sake of the children but ultimately decided that it just wasn't going to work for them. They did say in the statement that, "During the process, we are committed to our kids and being the best parents we can be."
Since the incident in May, the couple has continued to film episodes of their hit show, Flip or Flop, in spite of the turmoil in their relationship. HGTV announced that Flip or Flop 'will continue production as scheduled,' and they said that they will comply with any decision the couple makes for their show and the sake of their children.