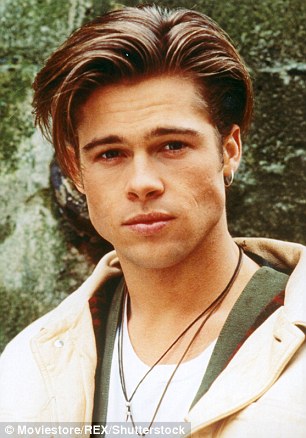 We couldn't resist posting a #TBT photo of Brad Pitt when he was young and hot. This celebrity divorce is getting messier by the minute. After allegations started to surface that Brad Pitt has substance abuse issues, it is now being reported that he is being investigate by the LAPD and L.A. County Dept. of Children and Family Services for allegedly getting abusive with his kids following an incident on a private jet.
According to TMZ, (who let's face it, is very rarely wrong when it comes to reporting celebrity gossip) Brad Pitt, Angelina Jolie and family were on a private jet when Pitt got drunk and started yelling and swearing at the children. They are also reports that he got physical with kids as well. Once the plane landed, Pitt continued yelling and causing a scene. Sources told TMZ that Pitt and Jolie have already been interviewed by DCFS and the kids will supposedly be interviewed next.
There is no information regarding who might have reported the abuse but Pitt is taking the matter very seriously. Sources says that this incident is what trigged Jolie to start the divorce process. It makes sense now why Jolie would be asking for sole physical custody if the allegations end up being true. This mess just keeps getting sadder and sadder.