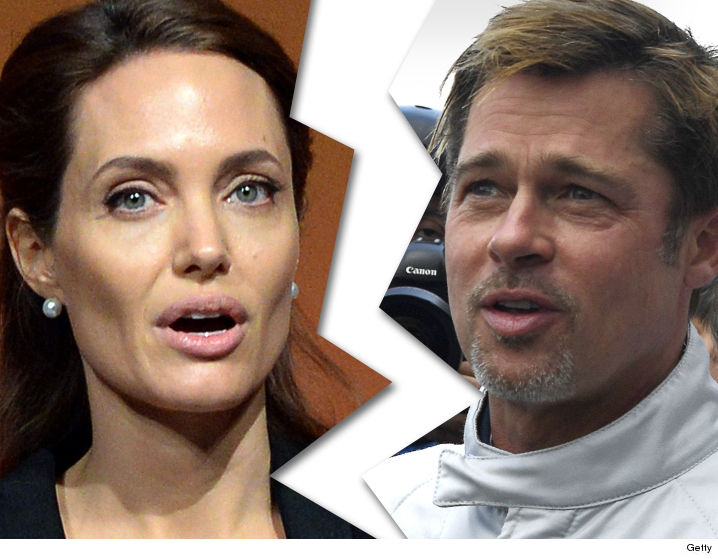 The divorce battle rages on. This is starting to become on of Hollywood's most contentious divorce and it is showing no sign of slowly down. The latest chapter to this crazy saga is that Angelina Jolie has turned turned down Brad Pitt's request for joint custody and wants Pitt to have very limited access to the children with monitored visitations.
 TMZ reported previously that Pitt, 52,  filed his response to Jolie's petition and asked the judge to grant him shared custody of the children. When Jolie, 41,  filed for divorce in September she requested sole custody of Maddox, 15, Pax, 12, Zahara, 11, Shiloh, 10, and 8-year-old twins Vivienne and Knox due to Pitt being an unfit father.  There is currently a temporary custody plan in place that requires Pitt to meet with his children only under supervision, and to undergo drug and alcohol testing.
And now Jolie is fighting against Pitt's current petition to have joint custody. Basically they are filing petition after petition in regards to the custody of the children. Jolie believes that Pitt is abusive towards their children and the incident that caused the shocking split of Hollywood's most A-List couple involved Pitt allegedly became verbally abusive towards on their children during an alcohol fueled rant on a private plane last September.
Jolie does not want to give Pitt any unsupervised visits with the children until he gets his act together and stops with his drinking. She does not feel like he has made enough changes in his life to give him unsupervised time with the kids. The divorce really caught him off guard and since it was announced that the couple is getting divorced, it seems like the fight for the kids is getting very heated.