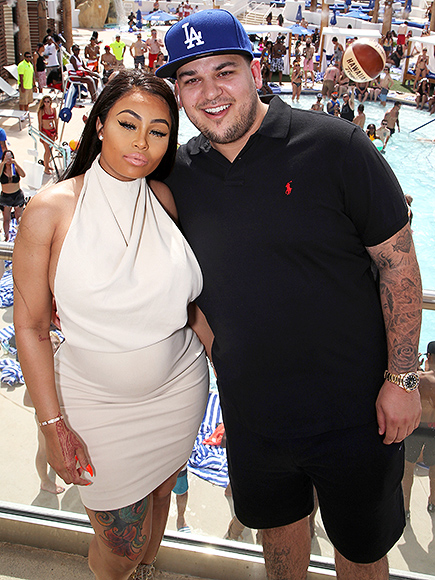 Oh snap, we are so glad that Rob is back in on the spotlight because both he and Blac Chyna are bringing the drama. This time it's over the fact that the Kardashian sisters conveniently forgot to invite Blac Chyna to a baby shower that they had planned for Rob. As revenge for the faux pas, Rob released Kylie's phone number on Twitter to all his followers.
At first, some of his followers questioned whether Rob's account had been hacked but he assured everyone in a tweet that it was him who released the number. "Kylie's #….I ain't hacked either this is rob dog lol," the tweet read, along with several laughing emojis. There are some confusion as to why Rob would do that to his sister. He then answered that question by tweeting, "Didn't invite the Mother of my child to a baby shower you were trying to throw me !!? You all must have lost your damn mind."
Anyone who follows the Kardashian drama knows that Blac Chyna has not had an easy road lately when it comes to keeping the peace. One day they seem to all be getting along and then the next day they are mortal enemies. Keeping up with it all the beef can be so confusing, you need a flow chart to keep it all straight. But we are pulling for these crazy kids, there is something that feels just so right about these two being together.