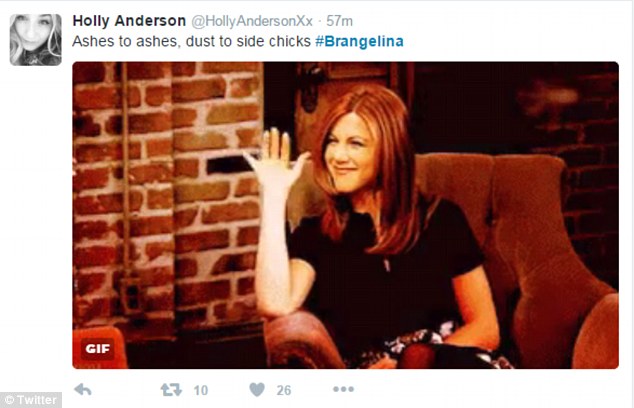 Jennifer is finally avenged. Angelina Jolie has filed for divorce from Brad Pitt. She filed legal documents this week that site irreconcilable differences as the reason for the divorce. The date of separation is cited as September 15th, 2016.
For those of you that have been in a coma for the last decade, Brad Pitt was married to Jennifer Aniston  when he worked with Angelina on the set of Mr. and Mrs. Smith. Soon after the movie was released, there were rumors abound about a secret relationship between Jolie and Pitt. Pitt and Aniston divorced and very shortly after, Brad Pitt and Angelina Jolie were a couple. It didn't take a genius to figure out the timelines overlapped a bit. The world was divided into Team Aniston and Team Jolie but in the end Pitt and Jolie were together for about 10 years and everyone thought that they would be the Hollywood couple that would actually make it.
Sources tell TMZ that the main reason for the divorce stems from how Pitt is parenting their children. She is asking for physical custody and she wants the judge to give Pitt visitation. She only wants joint legal custody with Pitt and not physical custody. This is pretty telling as to how she feels about his parenting. She is not asking for any child support.
Color us shocked. We thought that this crazy couple was going to actually make it. They both seemed slightly weird enough and in love enough to defeat all the odds.