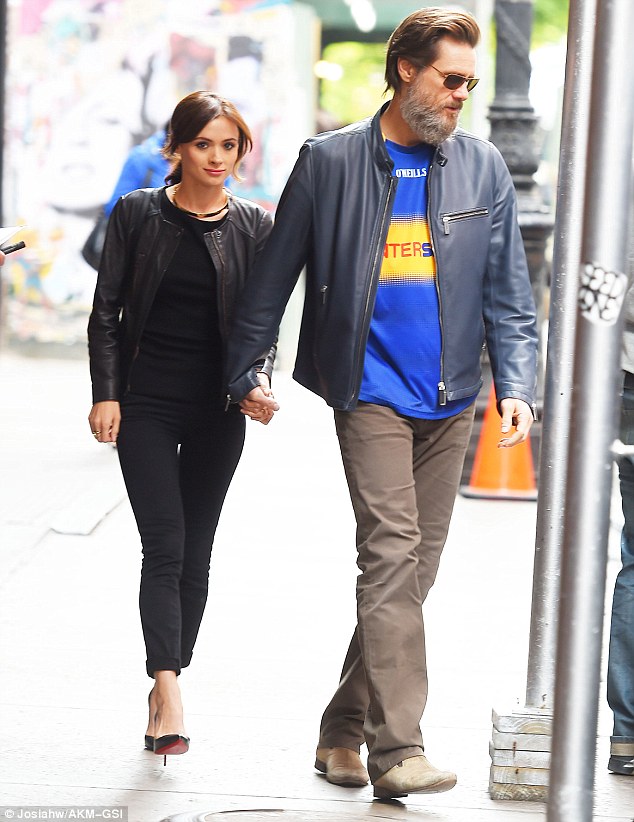 Jim Carrey is now being sued by the husband of his ex-girlfriend for allegedly facilitating the September 2015 suicide of Cathriona White. White, an Irish makeup artist,  was found dead in Sherman Oaks having overdosed on Ambien, Propranolol, Percocet, and other heavy prescription drugs. The Los Angeles coroner's office later determined that the death was a suicide.
Mark Burton was married to 30-year-old White at the time of her death. He filed the lawsuit for wrongful death and drug violations. He claims that Carrey illegally procured painkillers for White that she used to end her life. According to the lawsuit, Carrey acquired the drugs under the false name of "Arthur King" with the help of a shady physician. Because White had a previous history of depression and suicide attempts, Burton says that should have stopped Carrey from procuring drugs for her. The suit always claims that Carrey tried to "conceal and obfuscate his involvement and culpability in Ms. White's untimely and tragic death." Carrey  had surveillance cameras on the home where White was staying at the time of her death and was able to remotely keep track of her. Before her body was discovered, Carrey's assistant checked the camera and noticed White had not moved from the home for more than 24 hours. "After learning of this fact, neither Carrey nor his assistant alerted authorities," the suit says. Burton claims that Carrey should have immediately told someone based on her past history.
Carrey vehemently denies the allegations made in the lawsuit. He said, "What a terrible shame. It would be easy for me to get in a back room with this man's lawyer and make this go away, but there are some moments in life when you have to stand up and defend your honor against the evil in this world,"
The lawsuit does not specify how much money Burton is seeking but it does ask for a jury trial.