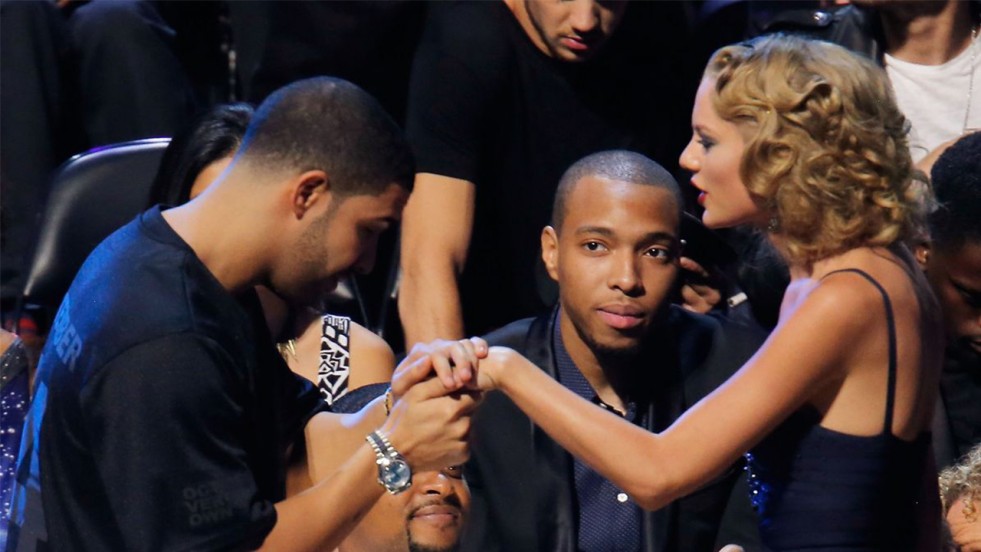 We are still pretty weird out by this latest celebrity couple alert but it seems like it's starting to heat up between Drake and Taylor Swift. There have been a lot of rumors swirling lately that this couple is still going strong and starting to get serious. This relationship has come pretty quickly after Drake and Rihanna split up. Drake and Rihanna were never official but were seen getting pretty close over the summer.
Drake appears to be working really hard to get Taylor's affection and Drake knows that the way to Taylor's heart is through her cats. For anyone that follows Swift on any of her social media it is clear that she loves her cats, Meredith and Olivia. Both cats are named for her two favorites characters in her favorite TV shows. She is constantly posting pictures of her cats and she also takes them everywhere with her. So how is Drake trying to win Taylor's affection? According to sources he has been buying a ton of gifts for her cats.
The Daily Mail reports that "Drake knows the way to Taylor's heart and he's going for it in a big way. He stopped in PetCo and went buck wild on cat accessories for Taylor. He went all out. The source went on to say that, "He's also preparing to send her this sick designer bag that she can put her cats in when she's traveling."
The rumor mill started when Taylor went to Drake's 30th birthday party last month. Photos were posted of the couple with friends at the party. It was even rumored that Taylor met Drake's mom. However, there is a potential that Drake and Swift are working on some music together and that is why they are spending so much time together. Drake's gifts could potentially be friendship gifts.
If this is an actually couple and then they break up the world would explode with feelings. It could potentially make for two really good albums though.