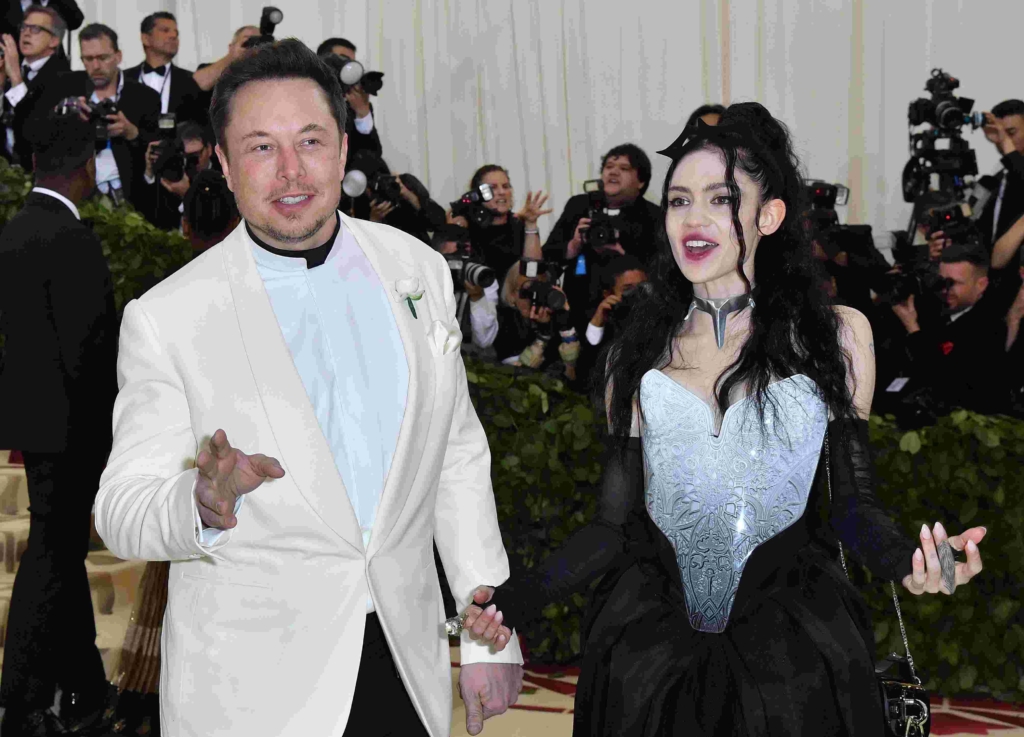 Elon Musk and Grimes are Hollywood's newest topic of conversation. We are pro Grimes and Musk, so why all the hate on social media regarding the new lovebirds? There was backlash from Grimes fans when she came to Elon's defense regarding Tesla Factory working conditions. Politics aside, Grimes and Elon should be able to enjoy their budding relationship without the social world crashing their party. The two seem happy in their nerdy love bubble, and for once, Elon has branched out of his regular dating patterns to be with someone who could make him happy.
Post like this have been appearing on social media that leave us boggled. Why can't these two just be happy in love? Also, why so much hate directed at Grimes? There seems to be a lot of people claiming that Grimes music is dead to them but why can't they see the other side to this? Grimes could be an amazing influence on Elon Musk and she could potentially provide insight that he would otherwise not have access to. We also think it is pretty anti-feminist to be putting down another female for the decisions she makes with her life and her body.


Not everyone is hating on this couple. There are a lot of people in support of this new pairing.


Some people are making some jokes about the relationship that are all in good fun. And some people are pointing out that Grimes shouldn't be overlooked in this relationship.

The tech billionaire and music star made their initial connection on Twitter. Musk wanted to tweet a joke about Artificial intelligence and searched to see if anyone else had already made it. And as fate would have it, Grimes had beat him to the punch line; she had already tweeted about it. Musk reached out to her about the joke, and she claimed it was the first time someone had understood it in three years. So, the relationship blossomed from technology, how fitting. They were first seen together at the annual Met Gala. Musk cosplayed as James Bond, and Grimes went with a more gothic look. Musk and Grimes designed her outfit together.
Both Grimes and Musk are very hands-on and passionate about their lines of work. It's no secret that Musk is a workaholic and has a heavy hand in decisions impacting his company. Grimes approaches her work with a similar line of thought. She prides herself in producing her own music. "I don't want to be just the face of this thing I built, I want to be the person who built it." She also creates her own cover art. Both are go-getters with entrepreneurial hearts.
Musk has had a bumpy road with lovers past, but Grimes seems like a suitable match for this tech genius. Equal parts punk rocker, entrepreneur, and a self-starter, Grimes is a different type of woman that compliments Musk. After his most recent breakup with actress Amber Heard, he said, "I'm looking for a long-term relationship. I'm not looking for a one-night stand. I'm looking for a serious companion or soulmate." Musk is looking for someone with depth and dependability. With shared interests, a shared sense of humor, and both following the beat of their own drum, we are hoping that Grimes and Musk can make one another happy in their own unique way. We are all about this new celeb couple and will be reporting on any new updates!