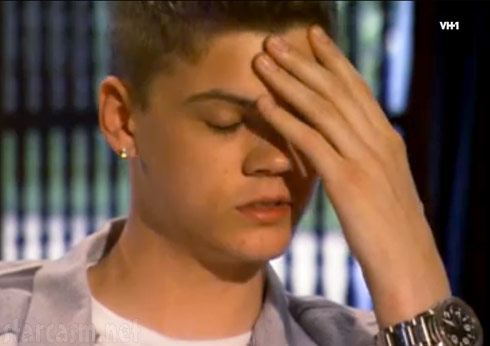 Tyler Baltierra is currently biting the hand that feeds him and allows him to be rich for no other reason than he happened to knock a girl up when they were 16 years old. He is currently threatening to quit over how he feels he is being portrayed on the tv show Teen Mom OG.
Tyler is not the first Teen Mom franchise star to threaten to quit. Both Jenelle Evans, Leah Messer, Jeremy Calvert and Adam Lind have all threatened to quit over what they consider inflammatory editing by MTV to create ratings. However, none of these individuals have actually quit yet and we doubt that they ever will.
Tyler's beef is over the fact that a current episode makes it look like his wife Catelynn Lowell was at home with him when she was in fact in Rehab in Arizona. Both Catelynn and Tyler went on to Twitter to express their displeasure with how the show was edited. Catelynn tweeted, "Funny thing is I wasn't even there. [See] how editing can portray false things?"
A fan asked Tyler via Twitter if he would ever consider quitting Teen Mom OG, and he responded with  "Absolutely!" he wrote. "I'm just a pawn for their ratings, which they manipulate any storyline to get ratings."
Trying to muster up sympathy for a kid who makes more than most Americans is difficult. Especially a kid that gets paid to basically sit around on his couch and complain and his employer.