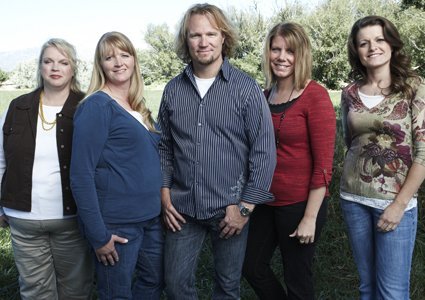 Kody Brown and his harem of women from the show Sister Wives are taking their fight all the way to the Supreme Court to hear their case to legalize polygamy.
For anyone who isn't familiar with the Brown's story, the family, whose show on TLC had become a fan favorite, had to leave their home state of Utah after being investigated for polygamy. The family patriarch, Kody Brown,is legally married to one of his wives, Robin, but lives with his three other wives, Meri, Janelle and Christine. In April an appeals court upheld a provision in Utah's law that restricts the particular practice. This action overturned a previous decision in which a court ruled the Utah law violated the Brown's rights to religious freedom and privacy.The family then moved to Las Vegas and have been living in fear of prosecution ever since.
Yesterday the Brown's attorney, Justin Turley said, "This has been an extended and difficult struggle for the Brown family but they have never wavered in their commitment to defending the important principles of religious freedom in this case. Utah is a state that was founded by courageous citizens seeking these very protections from government abuse and religious inequality. This lawsuit is true to the original dream of those seeking freedom in Utah."
It's hard to feel sorry for a family that insists on being on reality tv flaunting a lifestyle that has been illegal for a long time now. But we here at the Celeb Voice will be watching this case and keep you all updated!