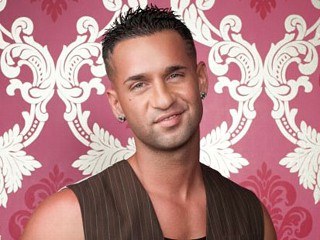 Looks like his 15 minutes of fame is being extended but for all the wrong reasons. Mike "The Situation" Sorrentino of Jersey Shore fame has been indicted for alleged tax invasion. For those not familiar, Mike "The Situation" Sorrentino was a reality tv star on the MTV show The Jersey Shore. He was the resident meathead who went to the gym and started drama with all this other cast mates. It seems like the drama didn't end once the show ended, Mike Sorrentino's troubles keep on coming.
The Jersey Shore alum and his brother Marc Sorrentino are up on charges of filing false returns and one count of conspiracy. This is not the first legal charges brought against both Mike and Marc. The 34-year-old and his brother Marc Sorrentino were originally indicted in September 2014 for tax offenses and conspiring to defraud the United States after allegedly failing to properly pay taxes on $8.9 million in income. This last week, both brothers were indicted on additional charges. The new charges included tax evasion, structuring and falsifying records, as announced by Acting U.S. Attorney William E. Fitzpatrick for the District of New Jersey and Acting Deputy Assistant Attorney General Stuart M. Goldberg of the Justice Department's Tax Division.
Mike's attorney has made a statement for his client expressing his client's innocence. "Michael Sorrentino will enter a not guilty plea on April 17, 2017, and will vigorously contest the allegations in court," Sorrentino's lawyer, Henry E. Klingeman, said in a statement to PEOPLE. An arraignment on the indictment is scheduled for April 17 in Newark federal court.
This is not a surprise to those who have been following the The Situation's legal drama. He has been in and out of trouble for years now since his rise to reality tv fame.  If the brothers are convicted on all charges he could end up in prison for up to 15 years, while brother Marc could do 20, plus restitution and supervision after their release. It could take years before the final outcome is determined but we will be following his latest legal drama and update when we have any news!