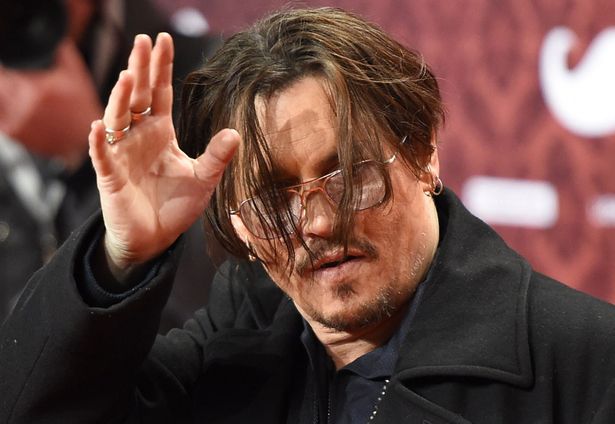 This ongoing lawsuit between Johnny Depp and his ex-management team is really starting to get heated. The latest accusation lobbed over the battle lines from Depp's ex-managers is that the actor has a sound engineer on retainer that feeds him lines from his movies through his earpiece so he didn't have to learn them. This latest claim is one of the many allegations that his ex-management team, TMG, have listed  in their very damning counter suit.
The attorneys for TMG, filed papers this last Monday with the Los Angeles Superior Court in California. Aside from the claim that he has a sound engineer on yearly retainer,  they also want Depp to be examined for a disorder called "compulsive spending disorder". This disorder is defined as the urge to spend excessive amounts of money even to the point of adverse effects. The lawsuit claims, "Depp's flagrant bragging about his senseless and extreme spending to the Wall Street Journal is further evidence of his psychological issues,' the lawsuit continues, "It appears that Depp may suffer from a compulsive spending disorder, which will be proven in this action through a mental examination."
The Wall Street Journal interview that the lawsuit is referring to was a telephone interview that was conducted with Johnny Depp this last April. In the interview he states that his financial issues are squarely to blame on his ex-managers. He claimed that fraud and negligence on the part of his ex-managers caused his to lose millions and millions of dollars. He also told the WSJ that "If I want to buy 15,000 cotton balls a day, it's my thing." and "Why didn't they drop me as a client if I was so out of control?"
TMG says that by the time he fired them on March 2, 2016, Depp was spending upwards to $2 million a month on outrageous expenditures. This was far more than his income could maintain. The lawsuit lists numerous outrageous expenditures like spending $30,000 a month on wine, a chain of Caribbean islands, a horse farm in Kentucky, 14 residences in the South of France, an 150ft yacht, a full time staff of 40 people, round the clock personal security, gulf stream jet rental, and now a sound engineer. TMG's counter suit also claims they lent him $5 million to repair one of his homes and avoid poor publicity, but that he still hasn't paid them back.
TMG's suit demands declaratory relief and breach of oral contract, breach of implied contract and breach of written contract and promissory fraud. They are countersuing for $25 million in damages. This lawsuit is not only looking for compensation but it is also appears to be doing a good job of further damaging his already imperfect reputation.