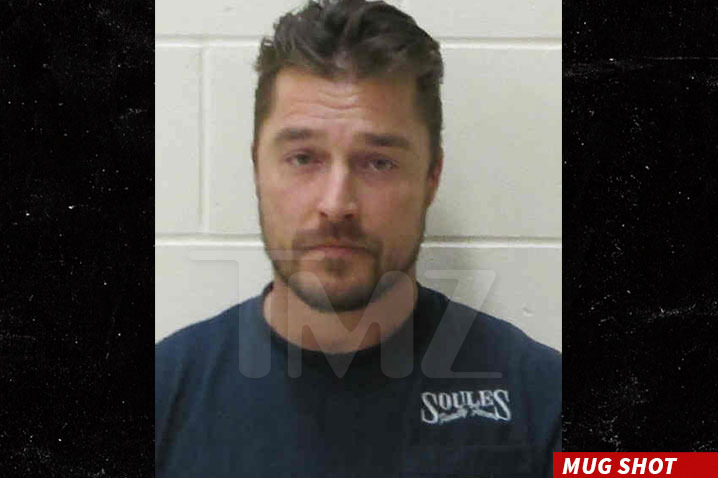 Fans of the ABC, The Bachelor, were stunned last week to hear that season 19's bachelor was involved in a fatal hit and run last week. Chris Soules was arrested after his Chevy Truck rear ended a tractor that was being driven by one of his neighbors. The accident resulted in the death of his neighbor, Kenneth Mosher. He was arrested shortly after the accident at his home in Arlington, Iowa. He was charged with a felony and now his attorneys are asking a judge to dismiss the charges against him.
Last week, Soules was charged with leaving the scene of an accident causing death. The motion filed by his attorneys stated that, "The complaint alleged Mr. Soules "[did] not immediately stop the vehicle at the scene of the accident or as close as possible, and failed to return to and remain at the scene of the accident." However, a recording of the 911 call that Soules made at the scene of the accident contradicts the original compliant filed against Soules. The recording of the call was released a few days after the accident.
The call originally obtained by TMZ, was logged by 911 operators before the police could reach the scene of the accident. Soules can be heard breathing heavily and on the verge of tears as he relays to the operator how the accident happened. The operator asks some questions about the situation and Soules checks the victim's pulse and tells the operator that he can feel a pulse and that the victim was bleeding from the mouth. The operator asks if someone could perform CPR and it is not clear if it is Soules performing CPR or a bystander. Soules then left the scene and was later tracked down to his home and arrested.
Based on that call, Soule's attorney's are asking that the felony charge be dismissed. The filing stated, "Mr. Soules described the location of the accident and communicated with dispatch for approximately 5 minutes and 45 seconds while help was en route," the May 1st filing read. "The evidence will further show that emergency responders arrived on the scene shortly after Mr. Soules concluded his 911 call. Mr. Soules remained on the scene with those emergency responders for several more minutes before returning to his home."
The court documents went on to say, "Before hanging up, he confirmed that emergency responders were en route. Mr. Soules did not depart the scene until he was assured emergency personnel had the situation in hand. As a matter of law, the State cannot prove Mr. Soules did not render 'reasonable assistance.' Mr. Soules' actions at the scene, as captured by the 911 recording, unquestionably were 'reasonable.'"
Chris Soules is due in court next on May 9th, 2017.