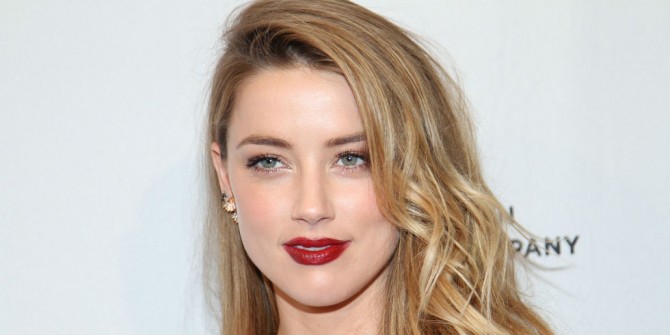 When Johnny Depp and Amber Heard divorced last year, the tabloids were rocked when it came out that the reason for the divorce was due to the fact that Depp was both physically and verbally abusive to Heard.
When Heard filed for divorce last May, she accused Depp of being abusive and photo and video evidence of his alleged abusive behavior surfaced including a bizarre story about Depp writing messages to Heard in his own blood.
Here is a recap: when Johnny Depp and Amber Heard reached a settlement in their divorce case, which was scheduled to go to trial, Heard withdrew her petition for a restraining order against Depp and dismissed the domestic-violence case against him "with prejudice," which means "she can never re-file it." Heard got $7 million in the settlement which she then committed to donating the money to the ACLU and Children's Hospital.
Well, TMZ published a very misleading article that stated that Heard was not going to donate that money to the charities. The headline of the article, "Amber Heard: CHILDREN'S HOSPITAL MONEY MIA.", stated that she hasn't given a dime to the charities and that "We're told Heard and Depp have not signed the final settlement documents so everything has now stalled. Our sources say the main hang-up is that Depp wants to pay the money directly to the charities but she wants the money sent to her. Heard does not want Depp to get a tax deduction."
Well that article is misleading and false. In reality Depp is refusing to follow through with the payment. Some rumors around the celebrity gossip mill is that TMZ has close ties with Depp and ran the article in retaliation to a domestic violence PSA that Heard released a few days ago. Although she does not name Depp during the video, everyone knows who she is referring to during the PSA. And the ACLU confirmed that Heard paid the money three days after the divorce settlement. Heard did deliver the advance under the assumption that Depp would pay the settlement. She was also preparing to donate to Children's Hospital when Depp started to rethink the terms of the settlement.
Heard's attorney, Pierce O'Donnell said that "Johnny is obligated by the settlement to pay Amber, and she in turn will honor her pledges to Children's Hospital and the ACLU."