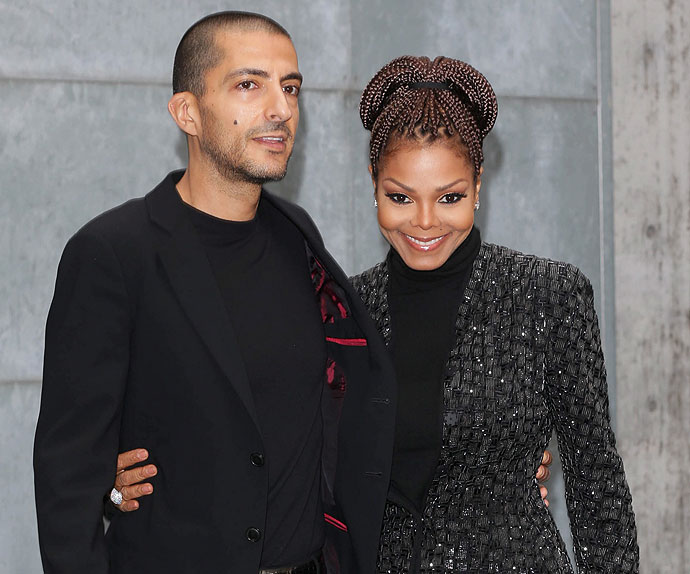 We reported a few months ago that Janet Jackson was pregnant for the first time at age 50. The world was surprised that she was actually able to get pregnant but by some medical miracle it happened and now she is the proud mama to a little boy named Eissa Al Mana. They have yet to release any photos of the little bundle of joy and we hope that they do because we can't wait to see what he looks like!
A rep for Jackson's released a statement to People magazine that says, "Janet Jackson and husband Wissam Al Mana are thrilled to welcome their new son Eissa Al Mana into the world. Janet had a stress-free healthy delivery and is resting comfortably."
Rumors started to swirl last year when the singer postponed her Unbreakable World Tour. Before the second leg she released a video stating the real reason why she had to postpone the tour.
"We're in the second leg of the tour, and there actually has been a sudden change," she said in the clip. "I thought it was important that you be the first to know. My husband and I are planning our family," she continued. "So I'm going to have to delay the tour."
There was a lot of doubt that the singer could get pregnant at age 50. But to the surprise of her fans,   she was spotted out running errands with a noticeable baby bump. She stayed very quiet about her pregnancy and did not release any statements announcing the pregnancy.
Janet Jackson married her husband, Qatari businessman, Wissam Al Mana in 2012. They were also very quiet about their wedding ceremony too. They had an intimate, small wedding and they decided to make contributions to their favorite charities in lieu of gifts. Privacy has always been a very big deal to this couple so it's no surprise that they were also mum about the pregnancy.
Congrats to the couple and welcome to parenthood!