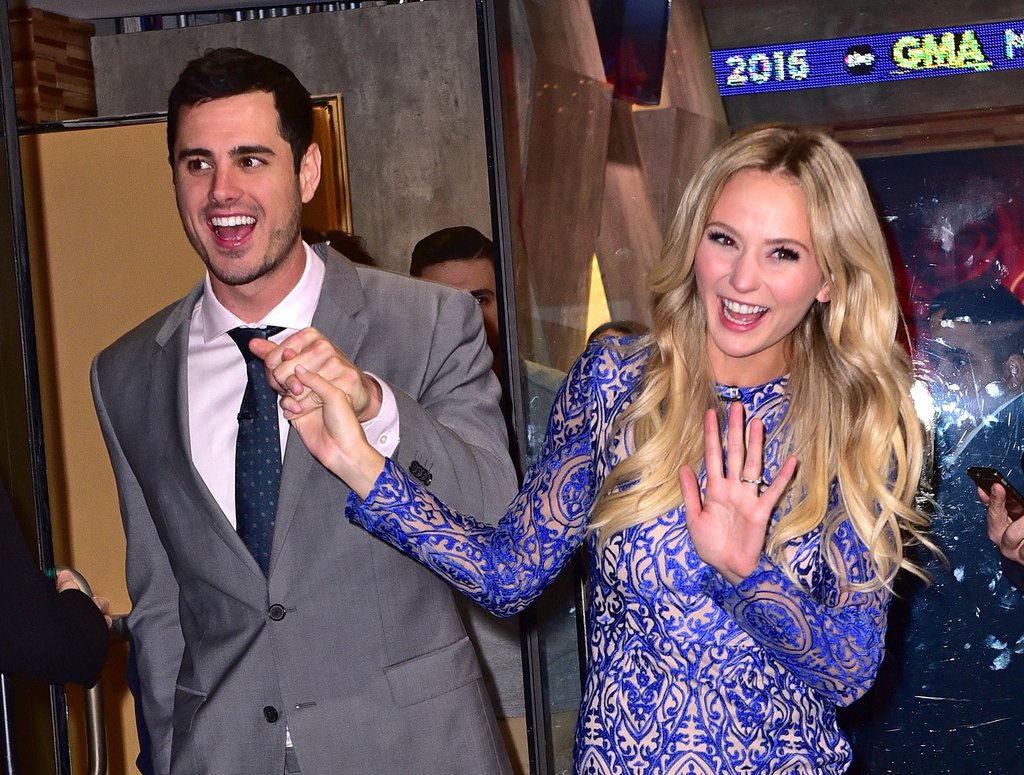 Season 20 bachelor Ben Higgins and fiancé Lauren Bushnell are hitting some troubled waters. The couple who got engaged on the reality tv dating show The Bachelor are now appearing on their own reality TV show Ben & Lauren: Happily Ever After. On the Tuesday episode of their reality show during a therapy session, Ben, 28, admitted to Lauren that he's not ready to tie the knot.
Lauren starts to cry and asks him: '"So you're saying the wedding is off?" and Ben replied "Yeah, I am. The wedding's off." Ben, who called her the 'woman of my dreams,' added "I think this thing sped up real fast and we haven't had a second to breathe." Ben then goes on to claim that they couple hasn't really done anything to which Lauren contradicts him by stating that she left her life in LA to be with him.
After the therapy session Lauren was devastated because she was blindsided by this admission. A crying Lauren said that "I have no idea what just happened. I had no idea that Ben was feeling this way. And I feel completely blindsided." Ben has the exact opposite feeling after the session. He felt like there was a weight lifted off his chest after letting Lauren know that he wants to postpone the wedding. He does eventually want to marry Lauren but he does not feel like it should be anytime soon.
The Bachelor/Bachelorette does not have a great track record when it comes to successful relationships. There have been technically 3 successful relationships from The Bachelor and there are eight from The Bachelorette. We are hoping that is works out between the two but Ben famously told the two finalists, JoJo and Lauren, that he loved them so we don't have high hopes for this couple. They both jumped right into reality tv and it appears to be having a strain on their relationship.