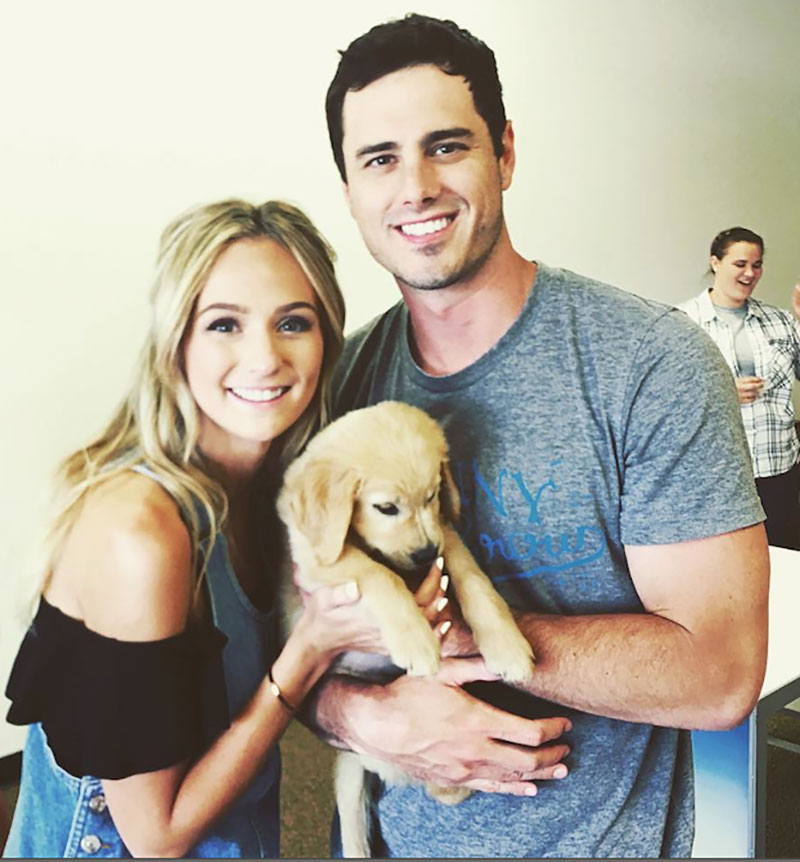 In an announcement that really came as no surprise, Ben Higgins and Lauren Bushnell have officially called off their engagement. The couple got engaged during Ben's season of ABC's show The Bachelor. The ex-couple confirmed to People that they have decided to go their separate ways. They released a joint statement to People saying that regardless of the failure of their relationship they remain friends.
They told People in their statement, "It is with heavy hearts that we announce our decision to go our separate ways. We feel fortunate for the time we had together, and will remain friends with much love and respect for one another. We wish nothing but the best for each other, and ask for your support and understanding at this time."
Ben's season was very memorable for Bachelor fans due to the fact that Ben told both Lauren and JoJo Fletcher that he loved them during the fantasy suite date episode. Never in Bachelor history has that happened before. When Lauren found out that Ben had confessed his love for both her and her competition, she struggled with Ben loving JoJo as well. She told People, "post-filming was more of an emotional roller coaster than the actual show."
Lauren also said at the time, "I fall more in love with Ben every day and it's hard to separate what happened long ago and my current feelings. It's confusing. It does wear on me. It hurts," she added. "It's like, why did I have to go through that hurt? It's already a few months of confusion and tears and then to have to deal with it again. It's hard."
Despite the rough beginning to their engagement, the couple seemed to be doing well up until their announced that they were going to put their wedding on hold last November. During their time on the reality tv series, Ben and Lauren: Happily Ever After?, Ben stunned Lauren by announcing that wanted to put their wedding plans on hold. Lauren was upset but Ben assured her that ultimately he wanted to marry her. Looks like that didn't quite pan out.