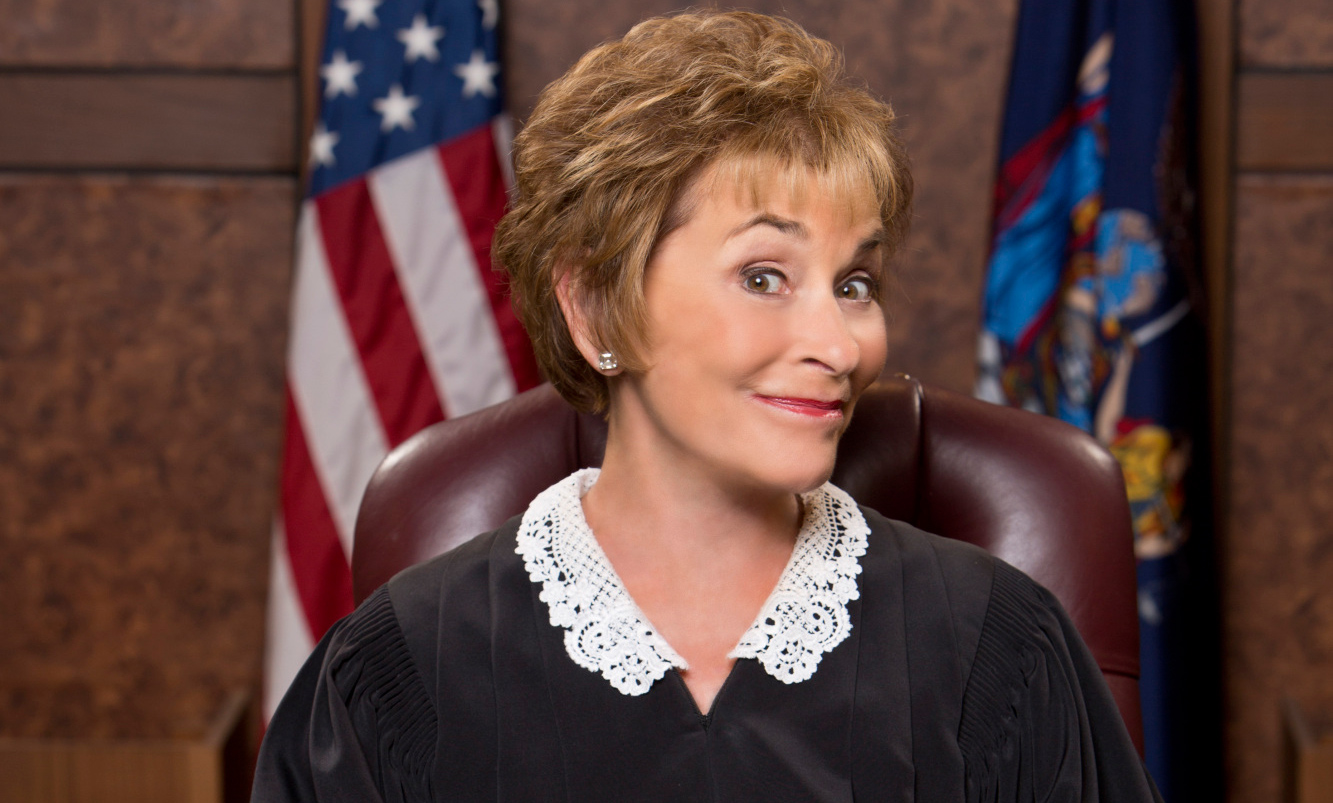 Well we sorely underestimated the amount of people that are watching daytime tv because it turns out that out of all the shows that exist on tv, Judge Judy is the highest paid tv star! Variety did some investigating to see who was the highest paid star and the winner was Judge Judy. Turns out she gets paid a whole lot of money to call people stupid and berate them on daytime television.
Judge Judy, real name Judith Sheindlin, earns a whopping $47 million annually for presiding over the hit CBS-distributed syndicated court show, now in its 21st season. Turns out 10.3 million people tune in per week to watch this show making it the most watched show on daytime television. Judge Judy isn't the only one pulling in major cash from this show. The show brings in an estimated $160 million to $170 million in revenue a year. This includes license fees from 200-plus stations around the country and CBS' barter advertising revenue. Also her bailiff, Petri Hawkins-Byrd, who has been on the show for a long time is rumored to make more than $1 million a year.
The reason why high Judge Judy, her bailiff, and the station can make so much money is because the production costs are so minimal. The show which typically shoots 260-odd episodes over the course of about 52 days each year was a huge hit right out of the gate. The staying power of the show has been the main reason why she commands such a huge payday.
Congrats to Judge Judy for pulling in unbelievable money. Here's to many more seasons of the Judge Judy Show!