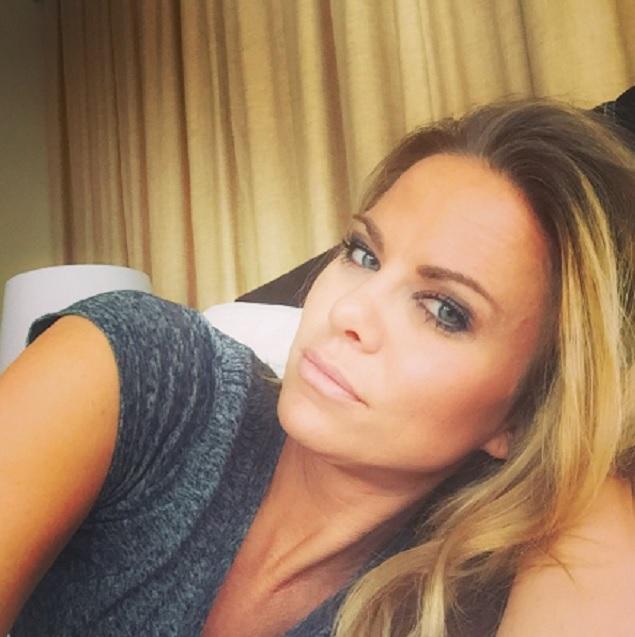 After the very public split from Lindsey Vonn, Tiger Woods seemed to be flying solo for the time being. Publicly, he was seen out enjoying the single life. Apparently that is just a facade because Dallas stylist Kristin Smith has been rumored to now be dating the ex golfer.
The 33 year old mother of son Isaish with her ex-husband Dallas Cowboy football star Gerald Sensabaugh, was recently at the Palm Beach Airport when she was stopped by security with $200,000 in cash. At 7:30am on April 25th she went through a routine security screening and the police found $200,000 in her bag. Radar Online reported that the attending officer noted in the incident report, "Upon arrival I made contact with Kristin, who when asked about the money … stated is this going to be available to the public. He went on to state that "I then asked where did the money come from and did she have a receipt or proof of where the money came from. Kristen stated her boyfriend gave it to her," the officer continued. "I asked her if her boyfriend could show proof [as] to where the money came from, to which Kristin stated she did not want to talk to me anymore." It was determined by the officer that no laws had been broken.
Radar Online's confirmed with a few of their sources that it was Tiger Woods that had given Kristin the money. They have never been photographed together but she has been flying to Florida a lot recently and appears to be splitting time between her Dallas home and his Florida home. Kristin has not returned any of the multiple requests for comments.