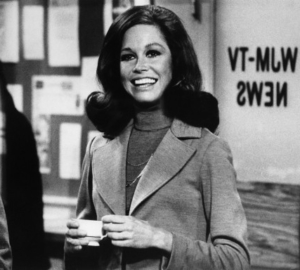 The passing of Mary Tyler Moore was shocking and saddening to many people across the country and within the Hollywood community. Details were released about the cause of her death and different complications she had leading up to it. Mary Tyler Moore was born on December 29, 1936, in Brooklyn, New York. She became one of the television's most beloved wives, playing Laura Petrie on The Dick Van Dyke Show, and won two Emmys for her work on the series. The Mary Tyler Moore Show — featuring a single, 30-something woman in the working world — started in 1970 and won her three more Emmys. Her roles on these classic TV sitcoms have made her one of the most popular actresses in television history. The legendary actress died on January 25, 2017, at the age of 80.
Moore had been in the hospital for about a week before her passing, hooked up to a ventilator for several days before succumbing to what was an incident of cardiopulmonary arrest. According to this death certificate, Moore was suffering from severe health issues due to aspiration pneumonia, hypoxia and diabetes mellitus. After having trouble getting oxygen into her tissues, the actress went into cardiac arrest.
On Sunday, Moore was laid to rest at the Oaklawn Cemetery in Fairfield, Connecticut, according to the Connecticut Post. She had an intimate funeral with a small group of close friends and family.
Moore was a mover and a shaker of her time. She was one of the first to talk openly about life as a single, working woman.References made by Moore's character to birth control at the time, for instance, took viewers by total surprise. Later in life, however, Moore was forced to back away from the spotlight a bit due to her health problems. In May of 2011, the actress underwent elective surgery to remove a benign tumor of the lining tissue of the brain. By 2014, friends say she was battling problems with her eyesight, kidneys, and heart.
"She was a groundbreaking actress, producer, and passionate advocate for the Juvenile Diabetes Research Foundation, Mary will be remembered as a fearless visionary who turned the world on with her smile."
Rest in Peace Mary Tyler Moore.