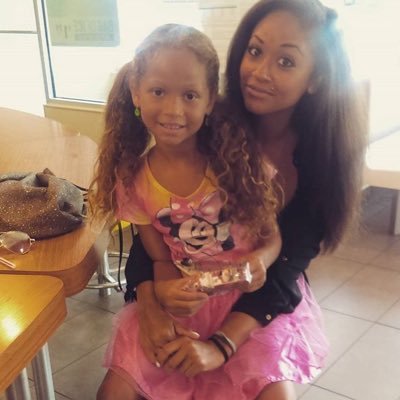 We have some tragic news to report. Media outlets are reporting that former 16 and Pregnant season 2 star, Valerie Fairman has passed away at the young age of 23. She leaves behind her daughter,  Nevaeh, who is her daughter who was featured with her on her episode of 16 and Pregnant.  Navaeh was currently in the care of the late star's adoptive mom and it appears that the former reality star was engaged, to local musician Russ Bosi.
Her death was confirmed on social media by family and friends. Her loved ones showed an outpouring of grief on her Facebook page on Thursday. MTV also released a statement announcing the passing of the young mother. They said, "We are saddened by the news of Valerie Fairman's passing. Our thoughts and prayers are with her family at this time."
The Daily Mail reported that the suspected cause of death is an overdose. Valerie's mother told TMZ that on Wednesday Valerie was at a friends house and she went to the bathroom and her friend became concerned she had not returned from the bathroom. The friend broke down the door and they found the 23-year-old unresponsive. Her exact cause of death will not be known until after a autopsy.
Unfortunately, the reality star has struggled with addiction issues and legal troubles in the past. She has continued to struggle despite a stay in rehab. The Wednesday before she passed, the 23-year-old was arrested for resisting arrest and making a false identification to law enforcement. She has been arrested in the past for assaulting her mother and for prostitution. The incident on Wednesday was a routine traffic stop and when the cops questioned Valerie about her identification, she provided a false name. When the cops called her out on the false name, she then attempted to flee on foot. The report stated, "After a brief foot pursuit, Valerie Fairman, of Oxford, was taken into custody for resisting arrest and providing false identification to law enforcement. Valerie was arraigned in front of the Honorable Nancy Gill and released on $1,500 unsecured bail."
Our heart goes out to her little girl and her family. This passing is so tragic and we saddened to report this news.