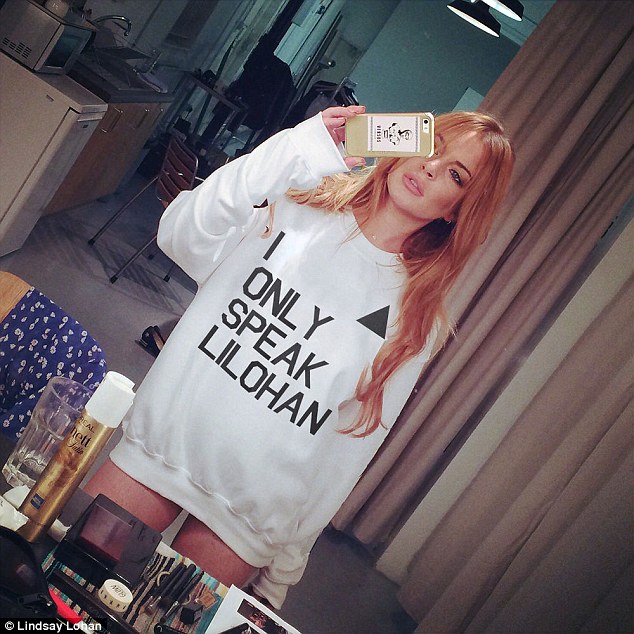 Lindsay Lohan is at is again. She has had such an up and down year and both her and her family can't seem to stay away from law enforcement. This time her name name has been cited in a battery case involving two Russian men. The details make it sound like something out of a bad movie. If it weren't a case involving Lindsay, we might actually think that it is a made up story.
A 24-year-old man reported an assault in his Las Vegas hotel room last month after the two men accused him of spreading rumours about Mean Girls actress Lindsay Lohan. The incident allegedly took place at the Excalibur Hotel on the Vegas Strip. The police report goes on to state that the two Russian men believed that they recognized the victim from the popular music festival Coachella from last April. The victim denies knowing either of the men nor does he remember seeing them at the festival. 
The Daily Mail reached out to Lindsay's rep for a comment and told the website that she does not know the alleged victim and they reported that the investigation has been closed after he refused to co-operate with the police department.
Lindsay currently has been spending her time learning how to speak different languages and even making up her own language. She says that, "I'm fluent in English and French can understand Russian and am learning Turkish, Italian and Arabic." She also has claimed to have made up her own language "Lilohan".  A confusing recording of the actress demonstrating a European variation on her American accent last month caused media outlets to question her sanity. Her statement was that, "It's a mixture of most of the languages I can understand or am trying to learn." She then went on to launch a clothing line with shirts that said, 'I only speak Lilohan' and says that sales from the shirts will go to help support raise money for Turkish and Syrian children who are suffering from the current conflict in their countries.