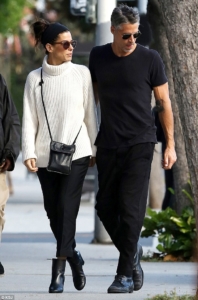 I would say that most people I have encountered have a soft spot for Sandra Bullock. From movies like the "The Proposal," "The Blind Side," and "Miss Congeniality," among others, she always plays a character that we root for or relate to in some way. When her ex-husband Jesse James came out saying that he had cheated on her, and that 'it's a pretty normal thing for men and woman to do, and that cheating is a part of life,' I think we all felt a sting of pain for Bullock. Way to make yourself sound like a real gentleman there, James. James went to rehab after splitting from Bullock and is now married to his fourth wife, Alexis DeJoria, who is the daughter of a billionaire.He might have moved on, but social media users still remind him of his failed marriage to Bullock on a daily basis.
I think people felt bad for our girl Sandy when James came out with these heartless statements. Bullock said, "Life after Jesse James was really tough." She was embarrassed by his actions. We don't blame you, Sandy; Jerk Jesse James should have had a little more remorse and discreetness surrounding his actions.
But Bullock didn't stay down for long. Bullock has bounced back in the love department finding a really great connection with Bryan Randall. Bullock is an independent mom that focuses a lot of her time and energy on her kids; they are her top priority. An insider source said that Bullock is at the "top of her game at work" and "more in love now" than she has ever been with Bryan. "Her life is more private as well. She has let go of what happened in the past and has moved on to the future."
We are rooting for you two. Sandra Bullock always deserved better than Jesse James, anyway.