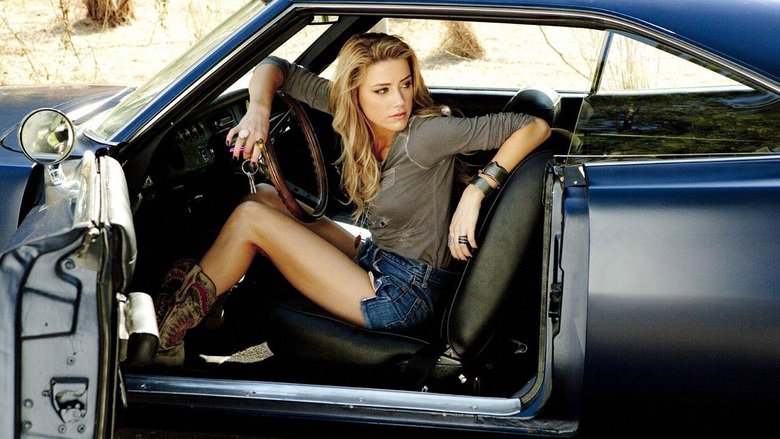 Unfortunately, Amber Heard can't catch a break lately. This time, Amber Heard is suing the producers of the her movie London Fields. In 2013, Amber Heard worked on a movie with Billy Bob Thornton that is not very well known it was yet to be released. The film was supposed to premier at the 2015 Toronto Film festival but due to complication, it was taken out of the lineup. This is not the first time there has been a legal battle over this film.
The start of the messy legal battle started in 2016 when producer Christopher Hanley sued Amber Heard over breach of contract. There was a dispute over nude scenes in the film. The lawsuit stated that an "alleged breach of contract and tortious interference, acknowledging a dispute between them over nude scenes." Hanley accused Heard of trying to undermine the potential success of the film. The lawsuit alleges that Heard disregarded contractual obligations by failing to render acting services in conformity with the shooting script and later by refuses to attend the Toronto premiere or engage in any other promotional services for the film.
Heard's team has now counter-suing Christopher and Roberta Hanley, the screenwriter for filming nude scenes with her body double without her permission. She alleges that they filmed several secret nude scenes, including an "explicit pornographic sex scene", with her body double without her knowledge. According to Heard, she never agreed to do the nude scenes and had specific restrictions regarding nude scenes when she signed on to do the film and would have never agreed to the scenes that were later filmed without her consent. Even though, they used a body double, the film was edited in a way that it is supposed to be Heard performing the sex scenes. These scenes did not make it to the final cut of the film but are included in the "producer's cut" of the film.
We are rooting for Amber in this messy legal battle. It is such a violation to film nude scenes using the likeness of an actress without her consent. Heard wants an injunction placed against any distribution of the film and we are on board. In her past films, Heard has been adamant about not doing nude scenes so it is highly unlikely that she gave this film permission for explicit nude scenes.