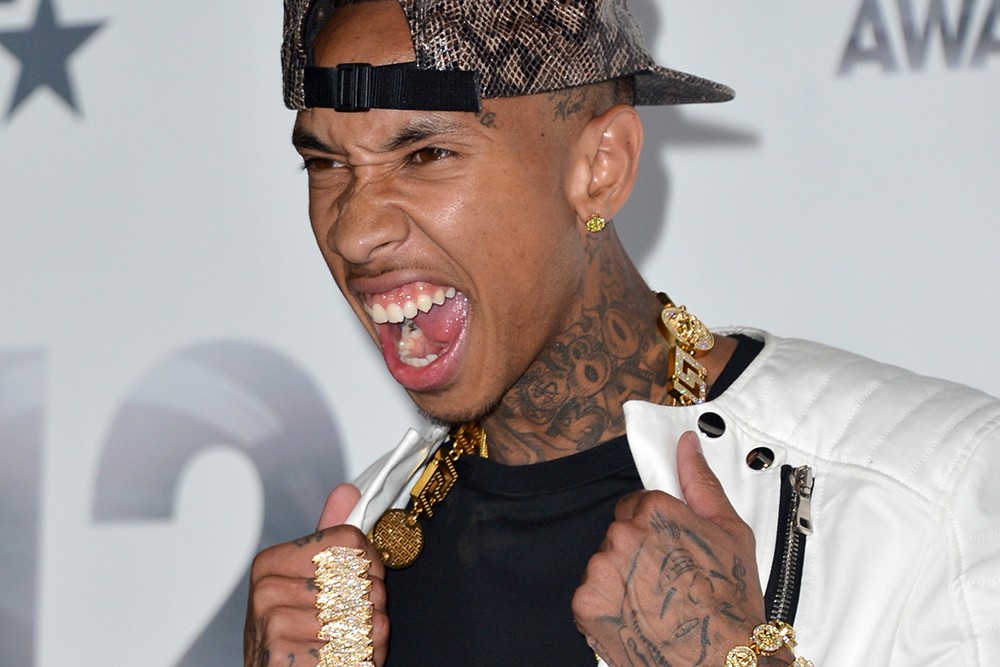 This guy again? By our count he has probably paid only about one of his bills on time and keeps getting sued over non payments on multiple high-priced items. This time, Tyga is getting sued for failing to make his lease payments on a red Ferrari 488. Why do people even bother leasing or selling anything to this guy? They should know by now he doesn't pay his bills.
He was served papers on his birthday a few weeks ago. Kylie's money suck of a boyfriend showed up at  Penthouse nightclub in WeHo when a guy surprised him and served him with legal documents.  The process server was unceremoniously and forcibly removed from the premise once the papers were served.
The details of the lawsuit have now come to light and TMZ has reported that an individual named Alex Benedict says Tyga failed to pay the lease payments and the repo man went back to work on Nov. 8th. The Ferrari was repossessed twice during the time that Tyga was supposed to be making payments. The car was first repo'd on Aug. 31 for non-payment. Alex for some unknown reason let Tyga lease the car again after striking an unspecified deal. He was supposed to return it on Oct. 9th, but failed to do so. On Nov. 8th, Tyga got another visit from the repo man and the car was repossessed again. Benedict is suing to get at least $150k in damages from lack of payment.
For those of you who are not keeping up with the Tyga's money/legal woes, here is a quick rundown:
-In November he paid off a $200,000 debt he owed to a jeweler after a judgment was ruled against him. He owed Jason of Beverly Hills for a watch and chain purchased in 2013 that surprise, surprise he didn't make payments on.
-In February  a repo company was hired to reclaim a 2013 G-Wagon because he hadn't made payments on the SUV since October.
– In April, he also reportedly owed $450,000 for a Lamborghini Aventador.
-He also owes $120,000 in tax liens.
I guess Kylie has so much money now it doesn't matter that she is constantly having to pay for his money problems. But can't she find someone that can at least be somewhat responsible when it comes to their money?