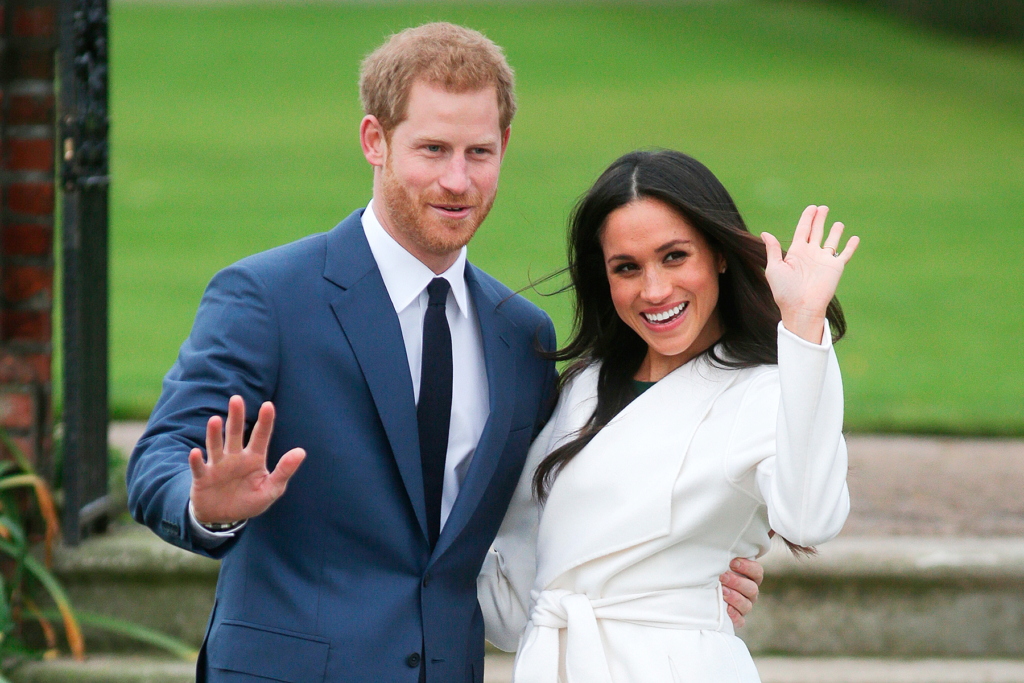 After a lot of speculation for the last few months, it has finally been formally announced that Prince Harry will wed Meghan Markle in Spring of 2018. The announcement came today much to the delight of royal watchers everywhere. Since the beginning of their rumored relationship, fans were waiting to see whether a royal engagement was in the future for this couple. Prince Harry proposed earlier this month after getting permission from the Queen.
The couple made their first public appearance since the announcement in the Sunken Garden at Kensington Palace. It was noted that the Sunken Garden was a favorite of the later Princess Diana. Reporters were on hand to ask questions and when asked "When did you know she was the one?" and he replied: "From the very first time we met". Both of them expressed their happiness and said they were both thrilled about the engagement.
Meghan Markle also showed off a gorgeous engagement ring. The center diamond was a 2.5 caret beauty from Botswana. The country is special to Prince Harry because he visited it multiple times as a child and he went on a safari with Meghan Markle in September. The main diamond is  flanked by two diamonds that belonged to his mother, Princess Diana. The band is made of gold and the ring was made by Cleave and Company, the Court Jewellers and Medallists to The Queen.
The Queen and Prince Philip said that they are, "delighted for the couple and wish them every happiness". The Duke and Duchess of Cambridge said in a joint statement, "We are very excited for Harry and Meghan. It has been wonderful getting to know Meghan and to see how happy she and Harry are together".
The couple will move into Nottingham Cottage in the grounds of Kensington Palace next door to his brother William and sister-in-law Kate. Meghan has resigned from her show Suits and has already been making the preparations to move to London long before the engagement was announced.
There are no further details about the wedding but we will report once the details are announced!