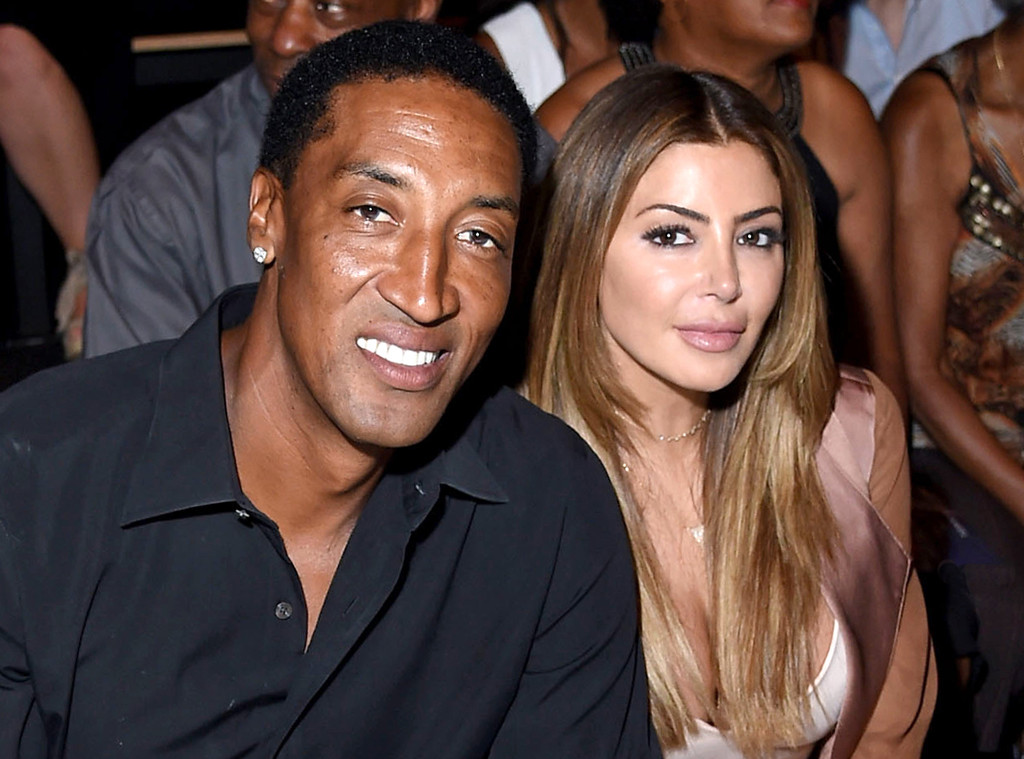 The divorce proceedings between former NBA legend Scottie Pippen and his soon to be ex wife  Larsa Pippen is getting really heated and starting to get even nastier.
When it was announced that they were getting divorced, it came as a shock to friends and family because the couple celebrated their 19th anniversary this last year. In early October Larsa made two phone calls to 911 claiming that Scottie was getting aggressive with her. She is heard reporting a domestic disturbance at her Fort Lauderdale, FL, home in the tapes.
The first call made on October 1, which TMZ posted features Larsa crying hysterically and asking for an officer to come to her house because her husband is being "really, really aggressive with me." Scottie can be heard in the background saying that the domestic disturbance is verbal and not physical and that an officer does not need to come to the house. Larsa agrees with Scottie, but the dispatcher says one has already been called to the home.
In a second call made on October 4, was also released by TMZ, and Larsa can be heard telling the dispatcher that her husband has "gotten crazy again with me." She says that her husband is breaking things and "just scaring me." After this second call, Scottie filed almost immediately for divorce.
Now the couple is in the ultimate fight for the $50 million fortune and the future of their children. They signed a prenup in 1997 but both sides agreed to nullify it last year. She wants spousal support, the family home, tuition for their kids' private schools and other stuff paid for out of the $50 million. Scottie also wants to move their 4 kids from Florida to Chicago and she wants them to stay put in Florida.