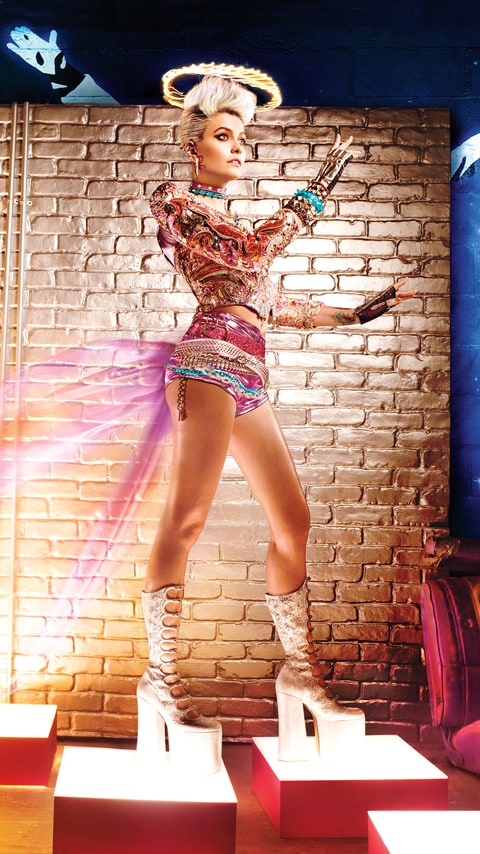 Paris Jackson, daughter of the late Michael Jackson, dropped a bombshell in her first ever in-depth interview. Paris  was interviewed by Rolling Stone and she revealed that she believes that her father was murdered. She also said that she was raped when she was younger and that she tried to commit suicide multiple times. Paris was only 11 years old when her father died of a cardiac arrest but she believes that he was "setup" to die.
During the interview she said that her father would make suggestions that his life being in danger. "He would drop hints about people being out to get him. And at some point he was like, 'They're gonna kill me one day", Paris said. She also went on to say, "It's obvious. All arrows point to that. It sounds like a total conspiracy theory and it sounds like bulls***, but all real fans and everybody in the family knows it. It was a setup. It was bulls***."
Michael's own personal physician Dr Conrad Murray was later convicted of involuntary manslaughter and sentenced to four years in prison over his death. Paris did say that she does blame Dr. Murray for the death of her father but that it was part of a larger, sinister conspiracy. She won't give the details of what she believed the conspiracy to be but she did say, "And I am trying to play the chess game the right way. And that's all I can say about that right now."
During the interview Paris also admitted that she was raped as a teen by a much older stranger. She was only 14 when she was sexually assaulted. Paris then went on a downward spiral of depression and drug addiction. She tried to commit suicide several times and hid her injuries from self harm from her family. Paris said she went to a therapeutic school in Utah after her last suicide attempt, and the school helped heal a lot of her wounds from her past and she changed into a completely different person.
Paris does seem to be on a better path in life. She is currently dating Michael Snoddy and works as a model. She is hoping to get into acting very soon.