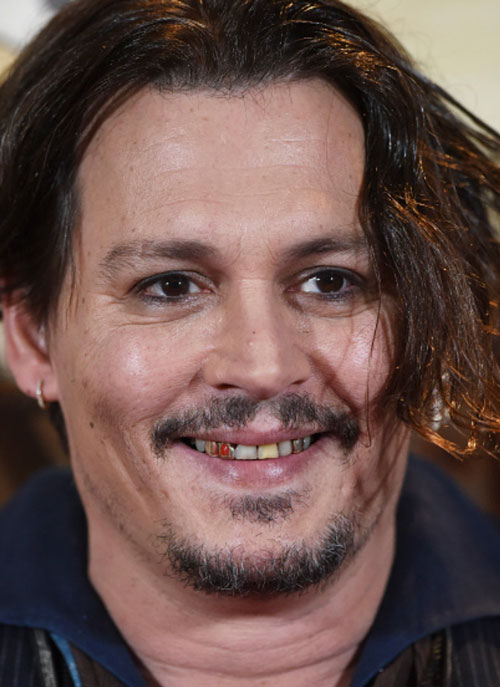 Johnny Depp's quirky facade has pretty much fallen away to reveal what appears to be a inconsiderate drunk. The latest report describing the chaos he caused on the set of the new Pirates of the Caribbean movie claim paint Depp to be inconsiderate and violent. His behavior caused delays in filming and caused chaos in general on the set much to the disappointment and chagrin to Disney executives and those who had been supporting Depp through these last few years.
While filming the Pirates of The Caribbean: Dead Men Tell No Tales on the Gold Coast, Australia, in 2015, staff from the set reported that Depp's 'excessive drinking', 'constant lateness' and 'physical fights' with then-wife Amber Heard caused mayhem on set. Multiple sources have been reporting that the actor's agent and Pirates producer Jerry Bruckheimer fought over whose responsibility it was to make sure that Depp kept his behavior in line. These same sources claim that a staff member was allegedly tasked with watching the rented home that Depp stayed in during filming and was to alert production to his movements and when he would be coming on set.
However, Bruckheimer said Depp was under intense media scrutiny while filming and claimed that a lot of the information reported during that time about Johnny wasn't true. One of the more disturbing stories that emerged during that time was about a fight that Depp and his then wife Amber Heard while on the phone. Heard was filming The Danish Girl and she claims that Depp cut his finger in a fit of rage when he thought that she was having an affair with Billy Bob Thornton. He then mixed his blood with blue paint and the proceeded to write on a mirror "STARRING,' 'Billy Bob, ' and 'Easy Amber'. Bruckheimer claims that this didn't happen and that he was pretty sure that Depp sliced his finger open because it got stuck in a car door. However, Heard had actual photos of the incident in her court papers that she filed for her domestic violence case last year.
Johnny Depp has been in a vicious downward spiral in the last few years. It is our opinion that Depp's handlers have been helping to hide his erratic and destructive  behavior for a long time. Instead of hiding this horrible behavior, it would be in Depp's best interest to get him into some kind of rehab. Until then, we fully expect more of this kind of behavior from Depp.