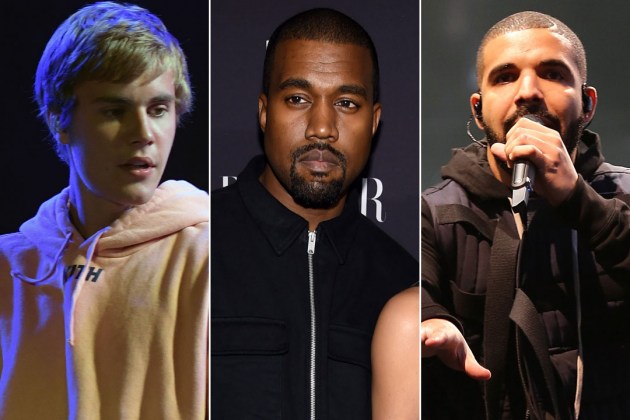 Some big names in music are looking to skip the Grammys this year and it is because they believe that the Grammys are no longer "relevant" or "representative" of today's music culture. Names like Drake, Justin Bieber and Kayne will most likely not be in attendance this year. Sources close to the singers say that the artists "have other plans" and will not be going to the show.
The Grammy boycott all began with Frank Ocean. He didn't bother to submit his critically acclaimed album Blonde for consideration by the Recording Academy and it is because that he believes the Grammys are old fashioned and they don't represent the young, black artists. A source close to Ocean said, "It's not like the Oscars… there's no real anger, it's just that a lot of younger singers think the Grammys are out of touch and arguably irrelevant."
Ocean went on to say that, "It just doesn't seem to be representing very well for people who come from where I come from, and hold down what I hold down." He added: "I think the infrastructure of the awarding system and the nomination system and screening system is dated."
TMZ reported that Justin Bieber who has 4 Grammys, has plans to be elsewhere. There was no elaboration on where but just not at the Grammys. TMZ said, "As for why, we're told he just doesn't think the Grammys are relevant or representative, especially when it comes to young singers." Drake has 8 nominations but has no plans currently to show up at the Grammys and it was reported that he will be on tour in Europe. And as for Kayne, who's got 8 nominations, also has no plans to show up for the awards show. Kayne has been notoriously outspoken about his thoughts and feelings about the awards show, so it will be interesting to see if he makes a public statement about a potential absence.
There is a chance that these artist might actually show up but as of right now, there does not seem to be a lot of interest from artists about this upcoming Grammys.