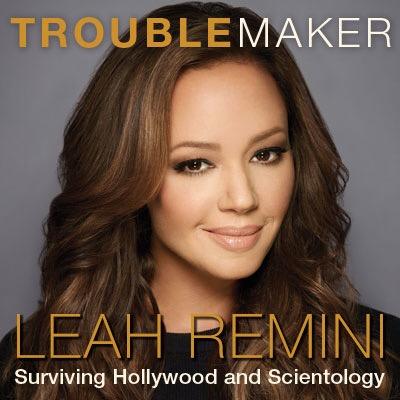 Leah Remini is on a mission to make sure that the Church of Scientology goes down in a ball of flames. Her new explosive A&E series Leah Remini: Scientology and the Aftermath is focused on exposing the dirty and allegedly illegal activities of the church. And the church is very angry with what she has to say.
On the premiere of her series Remini interviewed Amy Scobee, a onetime senior Scientology executive who left the church behind in 2005.  Scobee has already made waves with her ex-church when she wrote a book book titled, Scientology – Abuse at the Top, that details her abusive experience with the church. She started with the organization at the age of 14 and worked her way up to an executive position. She worked at Scientology's international management headquarters for several years before leaving in 2005. She also founded the many Scientology Celebrity Centres during her 27 years on the church's payroll.
The interview dropped the bombshell  that her married boss, a 35-year-old fellow Scientologist, sexually abused her at the age of 14 when she first joined the church. Scobee said, "He had me stay back when everyone else left and basically we had sex. This was statutory rape. I was too afraid to tell anyone about it." Even worse, Scobee alleged, the church tried to cover up the horrific crime. The church found out about the situation when the married man's wife came forward and told the church officials. Instead of reporting the incident to the police, church officials decided that it would be bad PR for the church and they placed blame on her.
On the show, Scobee was also reunited with her previously estranged mother, Bonny, who finally left the church years after her daughter. Both mother and daughter claim leaders forced the heartbroken mom to "disconnect" from her child. This was a common practice amongst church members once a family member has left the church.
A&E said that the church has responded to these allegations by claiming she is a "pathological liar" with a history of "sexual transgressions."