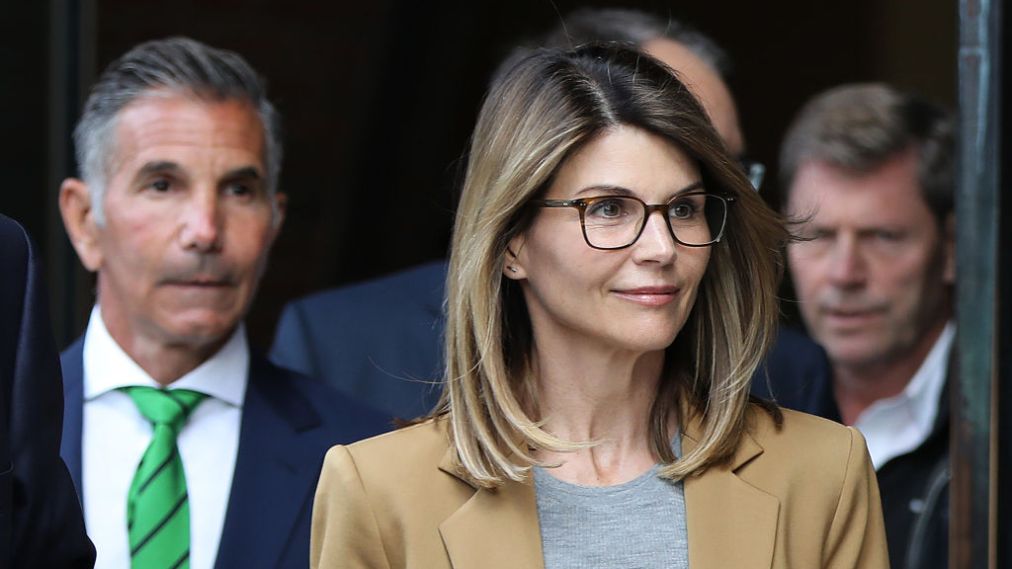 Lori Louglin and her husband are the first of the parents to plead not guilty in the college admissions scandal. The couple pled not guilty early this morning. In court docs obtained by media outlets, Aunt Becky and her fashion designer husband stated that they are are waiving their right to appear in court for an arraignment and pleaded not guilty. It was also discovered that the actress has requested to waive her appearance for an arraignment.
The couple is one out of more than a dozen other parents that were indicted last week on charges of mail fraud and money laundering conspiracy. A total of 50 people were charged in the scandal that rocked the nation from coast to coast. When the news broke, big names like Felicity Huffman were revealed to have taken part in the scandal. She along with 12 other parents have agreed to plead guilty.
Last week, media outlets reported that Aunt Becky and husband turned down a plea deal which would have drastically reduced their sentences because they didn't believe that they prosecutors had enough evidence to put them behind bars. They were initially charged with mail and mail fraud but federal prosecutors added money laundering to the list of accusations against them once the plea deal was turned down.
The couple is accused on paying 500,000 USD in bribes to make sure that their daughters would be admitted to USC. They were passed off as new recruits for the USC crew team to fly under the radar but they never participated in the meets.
Loughlin has been very upbeat walking into every court appearance. She has been photographed by the media smiling, greeting fans and signing autographs. The couple has yet to make a public statement about the charges or the scandal.