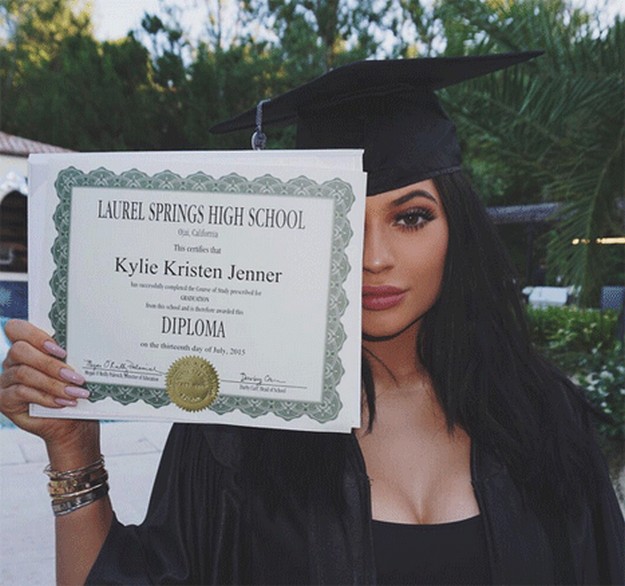 For all of us wondering whether or not Kylie Jenner was actually getting any type of education while filming Keeping Up With The Kardashians, she has put her naysayers to rest. Alas, the 17-year-old daughter and reality star has shown off her high school diploma on social media.
Laurel Springs High School awarded the young starlet with her diploma, made out to Kylie Kristen Jenner. The 17-year-old also wore a black graduation cap and gown for the occasion and showed off a pouty plump lip for the picture as well.
She shared on Instagram of her graduation party: "I love my mom for doing this. Thank you for making this experience as normal as possible for me. Yay, I graduated :)"
In case you've missed it, Kylie Jenner has been homeschooled since leaving Sierra Canyon High School in 2012. For the occasion, she was gifted a Cartier nail bracelet along with a Rolex and synchronized swimmers for her graduation party.
And she calls that "normal"?
Weigh in below!
What do you think of Kylie Jenner graduating from high school and having such a lavish bash?