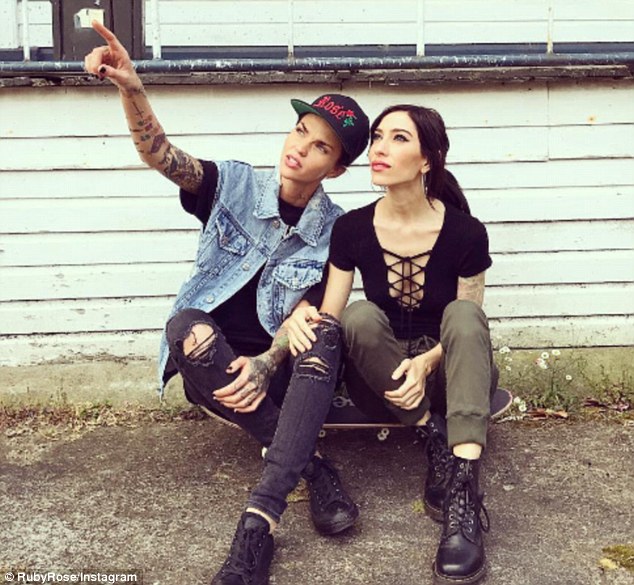 We always love seeing new couples. A little love is what we need right now. And we are happy to see that the Orange is the New Black star and The Veronica's singer have rekindled their relationship. Ruby Rose and Jess Origliasso were rumored to have been dating back in 2008 and split a little while later. They maintained a friendship over the last eight years.
It was revealed that the couple has rekindled their relationship during the filming of The Veronica's new video for On Your Side, which Rose co-wrote, directed and produced, that told the story of Jess and the 30-year-old falling in love. After news of their relationship broke, Jess told Nova FM's Kent 'Smallzy' Small how the video tells the story of their love. She told him, "It's me. Me and Ruby Rose. And it is our love story in this video." Jess went on to say that, "We've been friends for eight years. We just reconnected over doing this video. We sort of just fell in love. It's pretty cute, honestly."
Jess also shared a sweet story recently about how Ruby flew her sick mom first class to New Zealand to surprise her as she filmed The Veronicas' latest music video. She told the Matt and Meshel show that Ruby surprised her and twin sister Lisa by paying for their mom to fly out and visit the sisters. Jess told the radio show hosts that, "Our mum's been sick and she's always been an amazing support system in our life and our family's life." Jess went on to say that Ruby has a beautiful heart. Ruby also had her new co-star in the movie xXx Return of Xander Cage, Vin Diesel, made her mum this beautiful motivational video. She said, "She just called in a favour from Vin. My mum's a huge Fast and Furious fan, so she had Vin make her a video."
Looks like this couple is smitten with each other, and we hope to see more of them in the future!