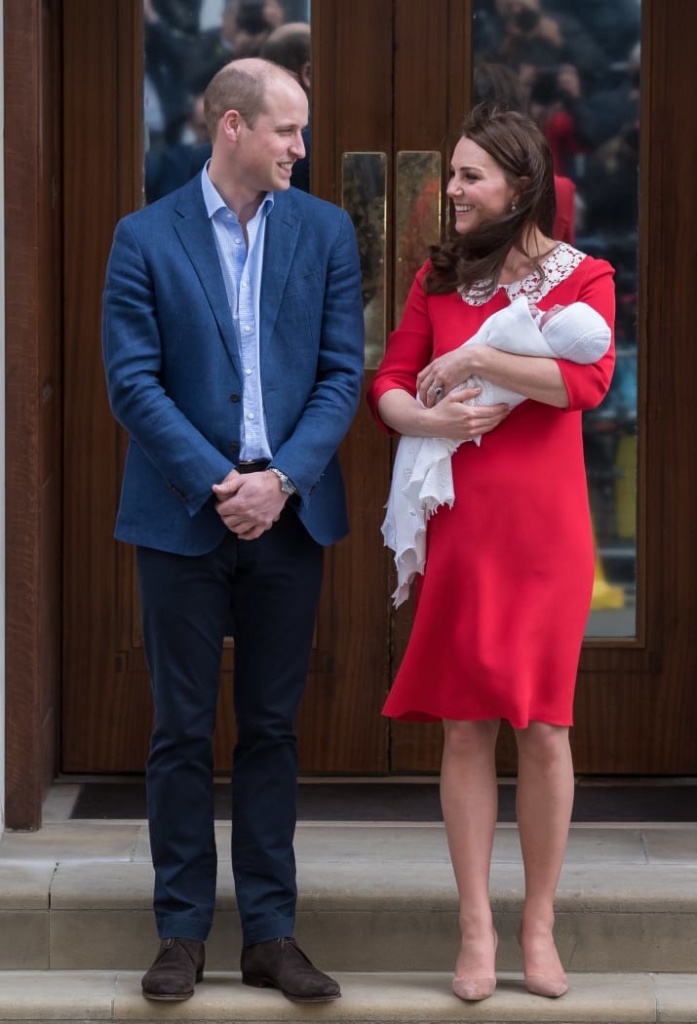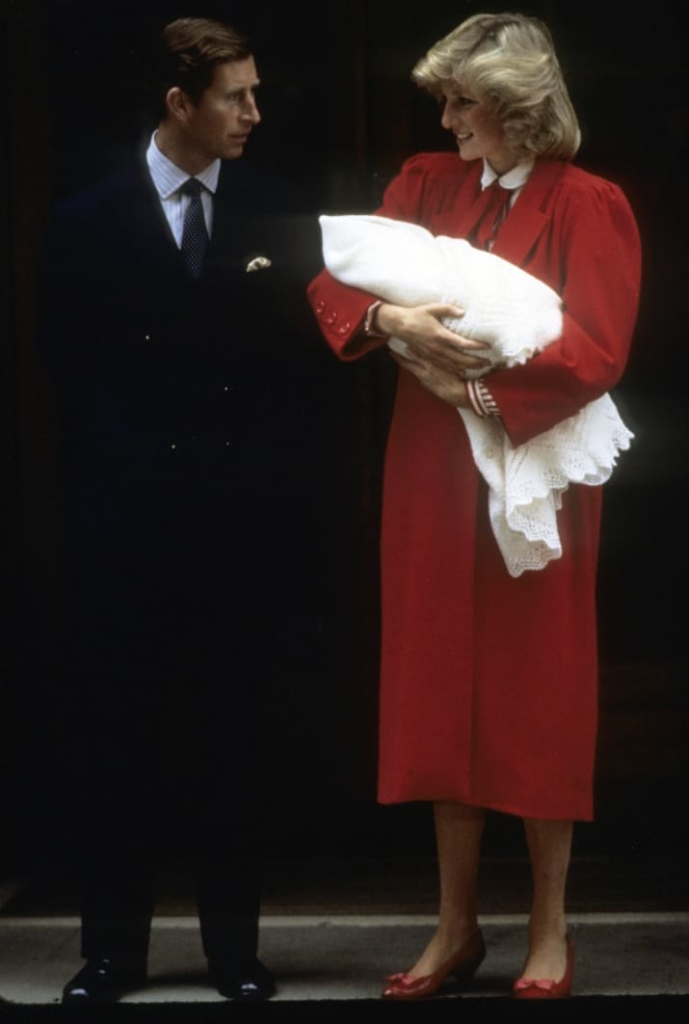 Earlier today, Kate Middleton gave birth to a healthy baby boy at St Mary's Hospital in Paddington, London. The healthy baby weighted a whopping 8 lbs and 7 ounces and there were no complications with the birth. Prince William was present for the birth and a palace spokesperson said that both the mother and child are doing really well.
The baby boy, fifth in line for the throne, was visited earlier by his sister Princess Charlotte and his brother Prince George. As Prince William was leaving the hospital, he joked saying, "thrice the worry now", and "We didn't keep you waiting too long this time."
Prince William was also asked if they had decided on a name yet, and his answer was that the world would soon find out.
Later that evening, the royal family exited the hospital with their new addition for a brief moment. Kate Middleton wore a bright red Jenny Packham dress with a white collar as she left the hospital. People made the connection that the colors of the dress reflect St George's flag and that Princess Diana wore red and white when she left hospital with a then newborn Prince Harry in 1984.
The official social media accounts for Kensington Palace has been updating royal watchers about the latest news. The official Twitter account tweeted out, "The Queen, The Duke of Edinburgh, The Prince of Wales, The Duchess of Cornwall, Prince Harry and members of both families have been informed and are delighted with the news."
Kensington Palace has stated that the name of the baby would be announced soon. Meanwhile a formal notice of the birth has been posted on the forecourt of Buckingham Palace. People are taking bets on the name and the favorites include Arthur, Albert, Frederick, James and Philip. Our guess is that his name will be Philip after Prince Philip, Duke of Edinburgh husband to Queen Elizabeth.
Congrats to the royal family on the latest adorable addition!